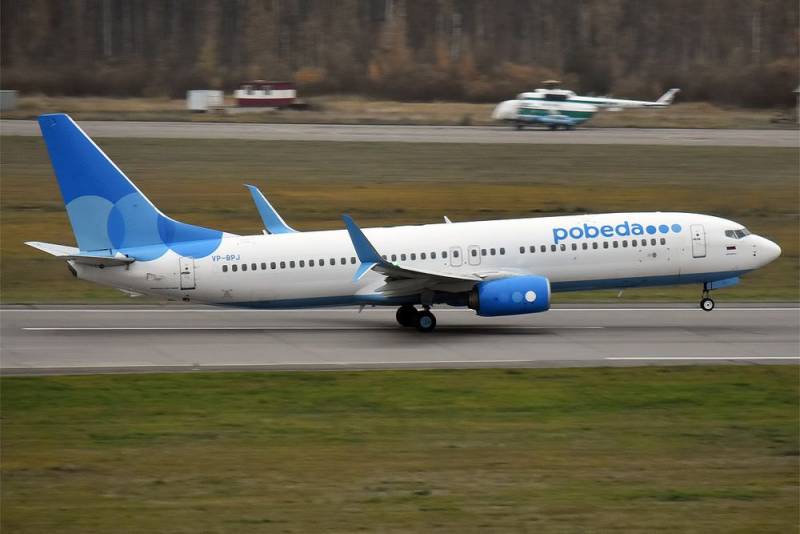 After the start of the Russian special operation on Ukrainian territory, Western countries imposed various sanctions against the Russian Federation. Aircraft giants Airbus and Boeing left the domestic market, and air carriers from the Russian Federation faced the dilemma of where to get spare parts for aircraft.
It became known that some time ago the Federal Air Transport Agency issued five Russian companies certificates of an aircraft developer in terms of its modification, certification of minor changes and the release of technical documentation, including the approval of repair documentation and its changes. This publication reports
"Vedomosti"
, referring to his source, close to the aviation regulator, and representatives of some of the companies mentioned.
Thus, some enterprises in the Russian Federation will soon be able to start producing parts for Airbus and Boeing airliners, which are in use by Russian airlines. Among those who received permission (certificate) are: State Research Institute of Civil Aviation, S7 Technics (S7 group), Ural Civil Aviation Plant, Aviation Engineering Solutions and JSC Navigator from St. Petersburg (Institute of Aviation Instrumentation Navigator). In addition, applications were submitted by Volga-Dnepr Engineering, UTair Engineering, Aviagrand, A-Technics (Aeroflot Group) and Aviaintercom.
The companies that receive the permit will implement import substitution, from replacing interior parts and kitchen equipment, to appliances and redesigning aircraft. For example, S7 Technics received the right to develop component modifications and repair schemes. At the same time, Aviation Engineering Solutions was given the opportunity to develop and approve changes to the standard design of aircraft. The decision taken by the Federal Air Transport Agency is in line with the Federal Aviation Rules. It will relieve the tension with the components, which may arise as the operation of existing aircraft. This practice is used in the global market, as it avoids the shortage of original spare parts.