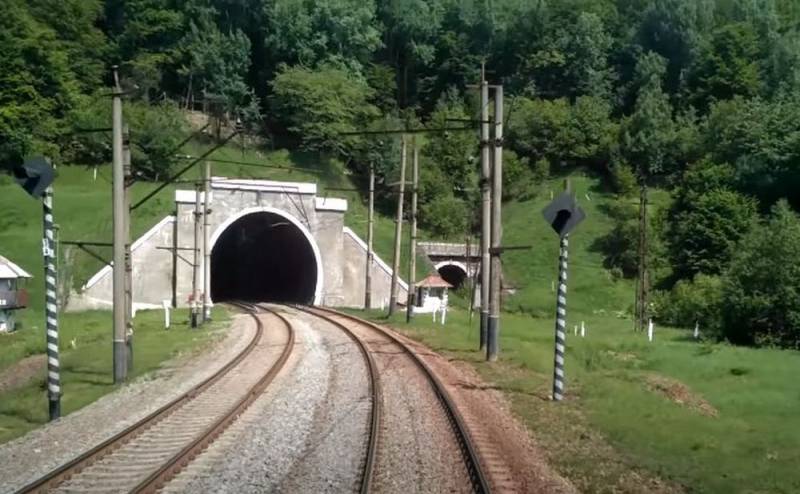 A month ago British intelligence
warned
Kyiv that the Russian Armed Forces are going to cut off the Armed Forces of Ukraine from the supply of Western weapons. In response, the Ukrainian authorities reported on the strengthening of the most important Beskydy railway tunnel with air defense systems. Late on the evening of June 1, the leaders of the Lviv region informed the public that Russian troops had attacked one of the transport infrastructure facilities, and the Ukrainian Ministry of Internal Affairs clarified that the missiles had hit and damaged the aforementioned tunnel in the Carpathians.
It should be noted that the Beskydy Tunnel was not only of great importance in the logistics supply chains from the West. More than 60% of cargo from Ukrainian territory to Europe went through it. It is located between the Beskid station (Lviv region) and the Skotarskoe station (Transcarpathian region). Thus, Ukraine has lost a strategically important way of supplying Western weapons and its own exports.
However, it is not yet clear how badly the tunnel, which has several passages, was damaged, and how long it will take for restoration work. It should be added that at the same time a large railway junction in Stryi (Lviv region) came under attack, which will further complicate the logistics.
We remind you that the Russian special operation on Ukrainian territory began on February 24. According to the assurances of the military-political leadership of the Russian Federation, the NMD will not stop until all the intended goals are fully achieved.