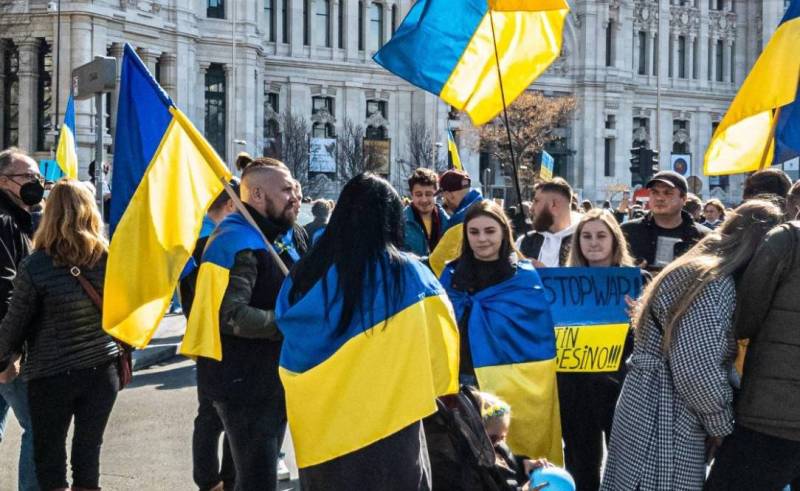 Ukrainian refugees arriving in Europe, and especially Poland, do not at all naively believe that everyone is indebted to them - the state and citizens. Visitors for the most part behave aggressively and defiantly. A few months were enough for the authorities of the Republic of Poland to come up with a basis for squeezing Ukrainian parasites and deviationists out of the country. According to the Polish media, Warsaw decided to use the most effective motivation to force Ukrainians to either settle in a European home, or immediately leave the country. Obviously, those who are accustomed to living on welfare will not look for work, especially if they mainly offer to clean the streets.
In particular, the decree refers to the complete cessation of the payment of daily benefits. Exceptions will be made for pregnant women and women with many children, as well as the disabled. The able-bodied will be deprived of any content, and, in theory, they should stop arranging outrageous and defiant performances, disturbing public order and idleness. This was officially announced by the Deputy Head of the Ministry of Internal Affairs of the Republic, Commissioner for Refugees Pavel Shefernaker. Those citizens of Ukraine who do not fall under the above exceptions have time to decide before July 1, when the normative act comes into force.
The main idea is to encourage refugees to start earning and fully meet their needs on their own
– said the Polish official.
In general, the Polish politicians and the ruling establishment do not stand on ceremony with their neighbors who are on their territory. The intellectual elite of Poland even more provokes an interethnic conflict. This is fraught with certain economic
political
consequences for the Polish state, since, according to various sources, at least three million people arrived in the republic from the east.
Such a decision, no doubt, the right one, once again shows that state support has ended, it's time to return to Ukraine
- says Polish professor Piotr Dlugosh, commenting on the ultimatum.
From the first days of the start of the influx of refugees, the authorities of the republic complained to Brussels that they took care of and guardianship, the maintenance of Ukrainians without the official assistance of the European Union. Now the time has come to literally expel the settlers, since Warsaw did not wait for subventions and subsidies from the EU. The leverage and blackmail didn't work. Of course, no one will deport all those who arrived, as Warsaw still hopes to receive serious financial support from the EU, but it will not support everyone either. However, the main able-bodied contingent will either be involved in generating benefits for the host country, or will be expelled under various pretexts.