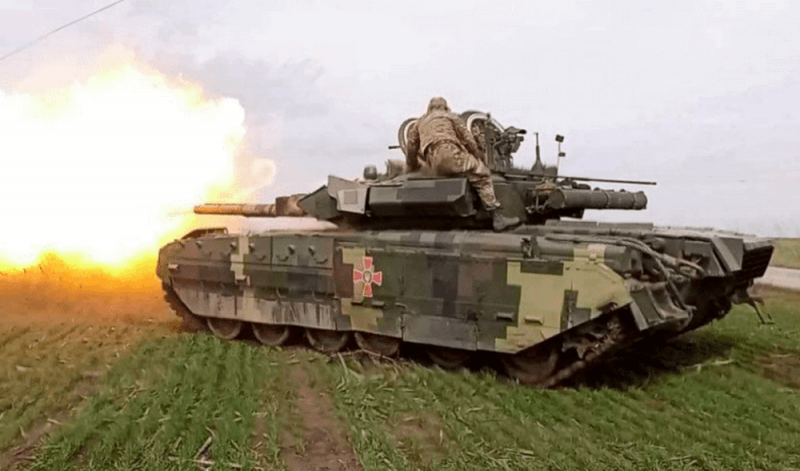 For the first time in the course of hostilities in the Donbass, the Ukrainian military used the T-84U "Oplot" tank manufactured in 1999. The corresponding photo was published by the Ukrainian media. In total, there are about six such tanks in Ukraine, but it is not known exactly how many of them are involved in the battles.
The tank seen in the Donbass may belong to the 14th separate mechanized brigade of the Armed Forces of Ukraine named after Prince Roman the Great, which operates on the territory of the Kherson region.
Oplot is equipped with a 125 mm gun and a 7,62 mm PKT coaxial machine gun. In addition, the T-84U has a set of electro-optical active protection against high-precision weapons "Warta". The Oplot engine develops a power of 1200 hp. With.
These tanks were developed back in the 90s. The main problem of the T-84U was a faulty fire control system, which is why the tank was refused to be put into production. In 2018, Oplot took part in the Strong Europe Tank Challenge, where the Ukrainian team took the last place. Four T-84Us were sent to the United States for evaluation tests, of which only one armored vehicle remained on the move.
Prior to the start of the Russian special operation, Oplot was used to train Ukrainian cadets in towing a faulty military
equipment
.