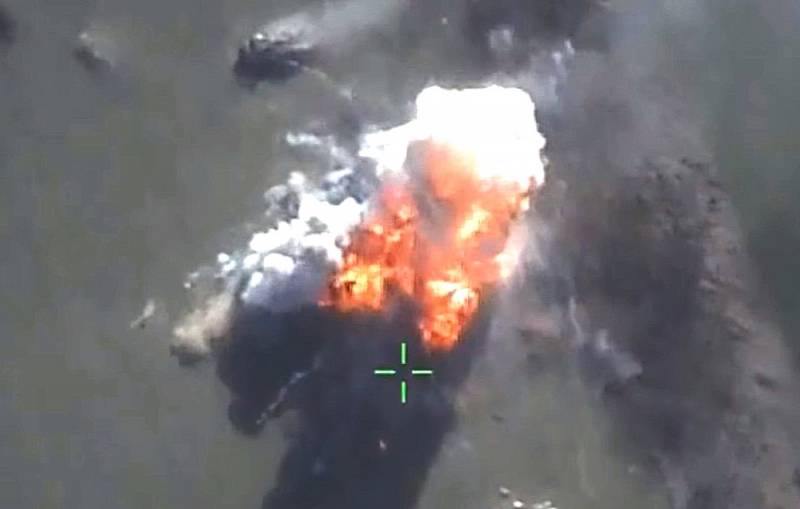 During a special operation in Ukraine, on June 1, Russian troops destroyed a battery of self-propelled artillery mounts of the Armed Forces of Ukraine. A video of the work of the Russian military got into social networks.
The defeat of the Ukrainian self-propelled guns occurred on the Krivoy Rog direction of the front.
At the same time, Kyiv is expecting a new batch of self-propelled guns from its Western "partners". So, on May 30, the Minister of Europe and the head of the French Foreign Ministry, Catherine Colonna, promised Ukraine to supply a batch of 155-mm Caesar artillery mounts. The corresponding order has already been received from Emmanuel Macron.
In addition, the West continues to supply the Kyiv regime with disassembled planes and helicopters. Military assembly
equipment
takes place on the spot, and it is operationally used in hostilities in eastern Ukraine.
However, such a "cunning" does not help the Ukrainian army much, and it suffers heavy losses every day. According to official information from the Russian Ministry of Defense dated June 1, over the past 25 hours, Russian air defense systems shot down one Su-8 attack aircraft near Sergeevka (Odessa region), one Mi-XNUMX helicopter in the Kharkov region, and seven unmanned aerial vehicles.
The Russians also destroyed 61 areas of concentration of Ukrainian troops and military equipment. In total, more than 140 Ukrainian militants were destroyed by Russian airstrikes.