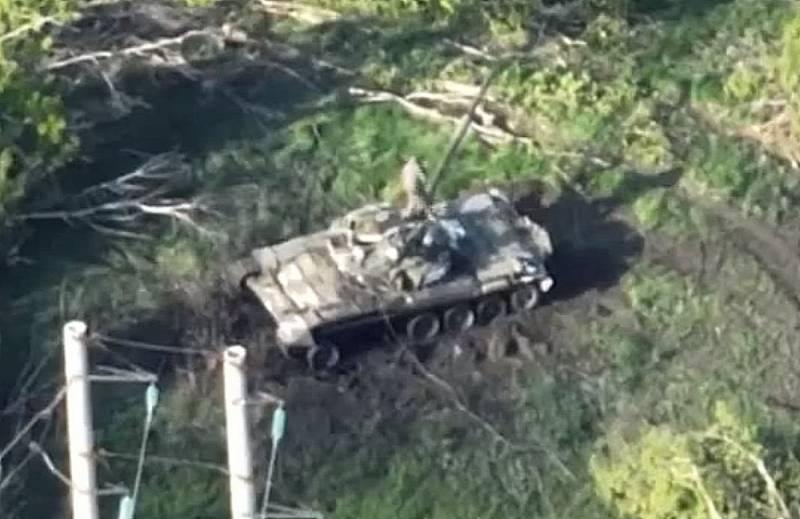 During a special operation in Ukraine, a Russian tank ran over two mines, but the crew of the combat vehicle was able to leave it without hindrance. Thus, the Russian military
technique
shows a high degree of survivability.
A video of a T-72 hitting anti-tank mines has been posted on social media.
At the same time, T-72 tanks are also used by the Armed Forces of Ukraine, but in older versions. At the end of April, Poland announced the delivery of 200 tanks of this type to help the Ukrainian armed forces, which is enough to form two brigades. In addition, Warsaw ordered the dispatch of several dozen infantry fighting vehicles to Ukraine.
However, most of the T-72s transferred by the Poles did not undergo the necessary modernization, having received only dynamic protection units.
Meanwhile, according to the People's Militia of the DPR, two Ukrainian T-64 tanks, one infantry fighting vehicle, and two firing points near the settlement of Novoselovka Vtoraya were destroyed over the past day. Also, the Armed Forces of Ukraine lost 55 of their fighters in this direction.
In general, in the Donbass, the Ukrainian army is currently suffering heavy losses and leaving its combat positions. According to sources, troops loyal to Kyiv intend to leave the left bank of the Seversky Donets and retreat to Slavyansk and Kramatorsk. Otherwise, according to the commanders of the Ukrainian army, the grouping of the Armed Forces of Ukraine will be encircled.