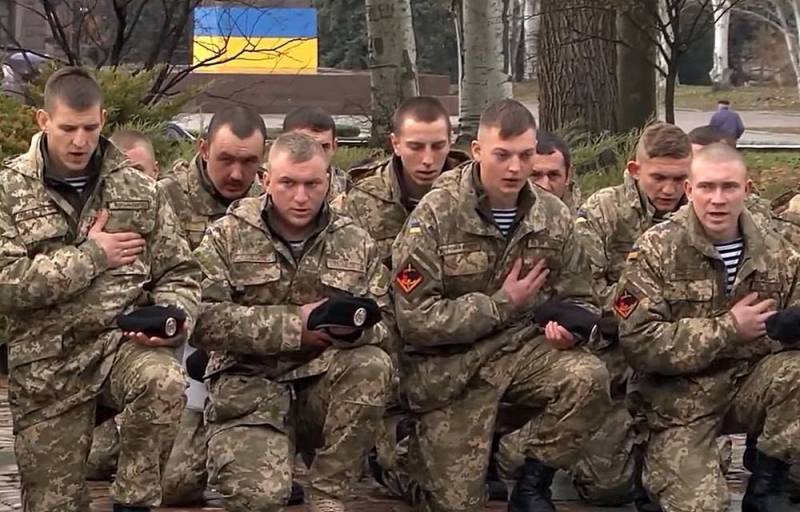 Ukrainian servicemen of the 18th Marine Battalion from the 35th Brigade recorded on video an appeal to the country's leadership, pointing out their plight. According to the military, the commanders thoughtlessly drive them to the slaughter and do not value the lives of their soldiers.
We are suffering big losses. Killed and wounded over the past four days, according to our doctors, amounted to 80 people, and according to our data, there are much more killed and wounded. There are also missing and prisoners
the Marines said in a statement.
In addition, for disclosing the truth about what is happening, servicemen are arrested and taken away in an unknown direction. All this has the most negative impact on the combat capability of the soldiers.
During these four days of the offensive, we did not capture a single settlement
- appears in the text of the message.
At the same time, the fighters of the Armed Forces of Ukraine emphasized that they did not refuse to conduct military operations, but they wanted to do this with the command, which "values ​​the life of the patriots of Ukraine." At the same time, the Marines are asking for help in withdrawing their unit from the line of fire and rescuing those who are still alive.
Earlier, Volodymyr Zelenskyy, in an interview with Newsmax TV channel, lamented that the Ukrainian army loses from 60 to 100 people killed and about 500 people wounded every day.