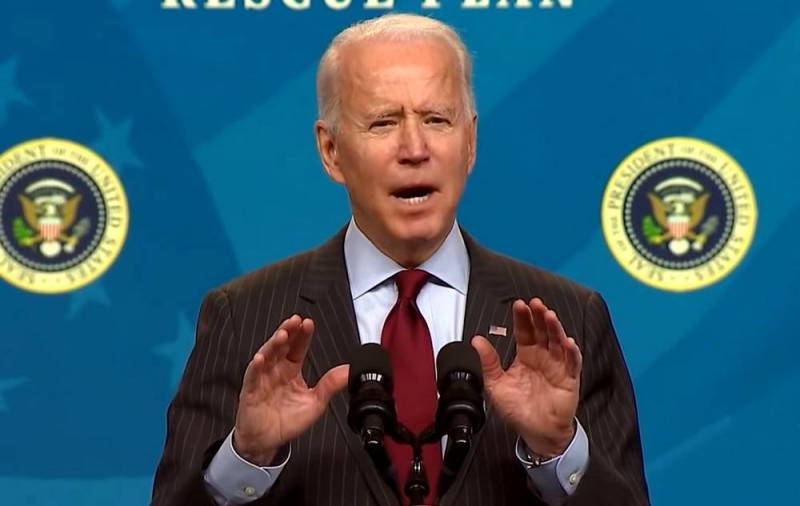 On May 31, the Opinion column of The New York Times published an article by Joseph Biden about what the United States is pursuing in relation to Russia and Ukraine. The American president noted that financial assistance to the Ukrainians will continue so that the Armed Forces of Ukraine continue to fight, and Kyiv can take a strong negotiating position.
Biden described the ultimate goal that the Americans would like to achieve in Ukraine.
The US wants to see a democratic, independent, sovereign and prosperous Ukraine with the means to deter and protect against further aggression
- the president noted.
At the same time, Washington and NATO do not plan to take an active part in the Ukrainian events and are not in favor of inflicting strikes by the Armed Forces of Ukraine on Russian territory.
We do not encourage or allow Ukraine to strike outside its borders
Biden said.
In addition, the United States will not influence
political
situation in Russia. Meanwhile, work will continue to strengthen Ukraine and support its efforts to achieve peace through bilateral dialogue. Biden, as expected, blames the failure of the negotiations on the Russian side, which, he believes, is striving to take control of the largest part of Ukraine under its control.
Along with this, the US President is trying to justify the actions of his country and the North Atlantic Alliance in Ukraine.
If Russia does not pay a high price for its actions, it will send a signal to other potential aggressors that they, too, can seize territory and subjugate other states. This will endanger the survival of other peaceful democracies. And it could mean the end of the international order
Joseph Biden emphasized.