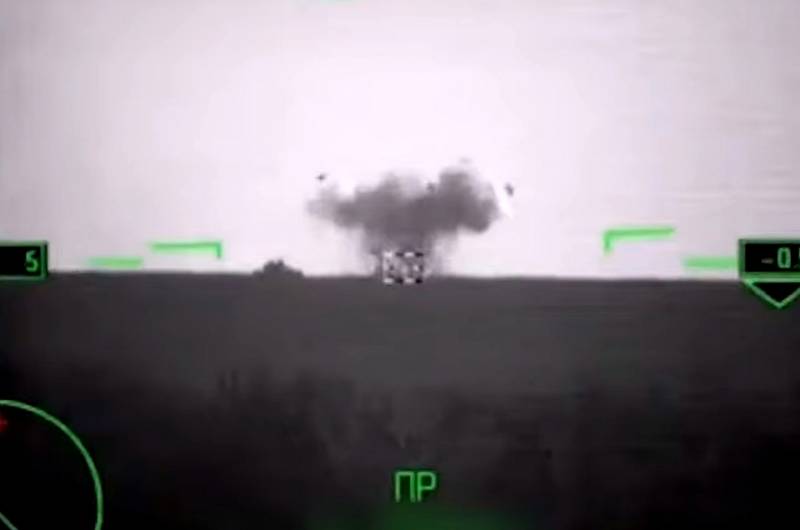 A video of the destruction of two Ukrainian tanks by shots from Russian reconnaissance and attack helicopters Ka-52 got into social networks. The frames were obtained by shooting from the screen of the sighting and navigation complex of the helicopter.
In addition, the stronghold of the Armed Forces of Ukraine was hit by blows. Shots were fired from a distance of about 5 km. To increase the range, unguided rockets were launched from a pitch-up (nose up).
Meanwhile, Kyiv is preparing a strategic retreat of its troops from the territory of Donbass. Thus, the Ukrainian armed forces are leaving the left bank of the Seversky Donets River and are preparing to defend Slavyansk and Kramatorsk.
Meanwhile, on June 1, the head of Chechnya, Ramzan Kadyrov, announced the completion of the cleansing of Severodonetsk by Russian units.
The fighters moved on to the next stage - a more thorough random check of individual objects of the city
- Kadyrov emphasized in his telegram channel.
Volodymyr Zelenskyy also spoke about the disappointing situation for the Armed Forces of Ukraine the day before. In a recent interview with Newsmax TV channel, the President of Ukraine noted that the daily losses of his army in the east of the country range from 60 to 100 soldiers killed and about five hundred soldiers wounded.