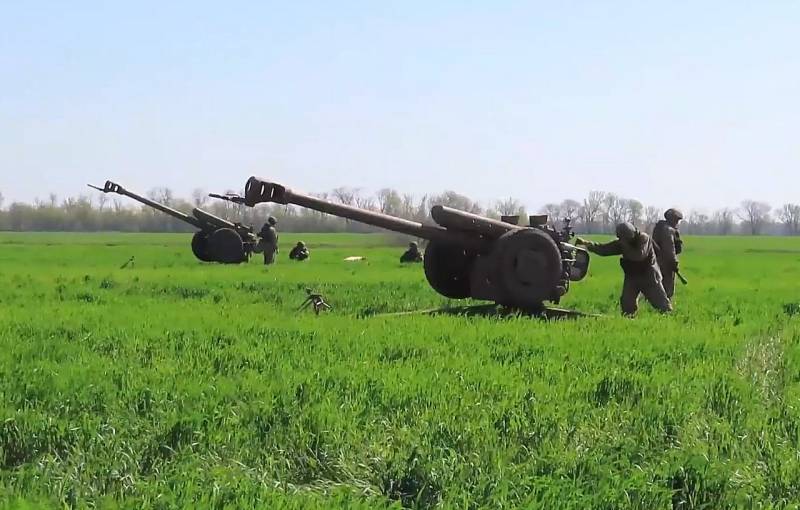 On May 31, the Ukrainian armed forces began to leave Severodonetsk, blowing up important facilities on the territory of the Azot plant. The command of the Armed Forces of Ukraine gave the order to leave the left bank of the Seversky Donets, which could be the beginning of a strategic retreat in the Donbass. This was announced in his next video by journalist and blogger Yuri Podolyaka.
The same actions of the Ukrainian side are observed in the area of ​​Svyatogorsk. Russian units occupy settlements on the left bank of the Seversky Donets, while the Armed Forces of Ukraine requested permission from Kyiv to retreat.
Ukrainian troops are preparing for heavy fighting not even for Lisichansk, but for Slavyansk and Kramatorsk
- the expert noted.
Ukrainian commanders believe that it is no longer possible to hold the bridgehead, and in the coming days the encirclement will be closed.
At the same time, the Russians are not going to stop at blocking the enemy in the Lisichansk area. They seek to take the line of defense of Seversk - Soledar - Bakhmut in order to create the preconditions for the encirclement of the Slavic-Kramatorsk grouping of the Armed Forces of Ukraine.
Active fighting also continues in the Avdiivka area (north of Donetsk). The people's militia of the DPR destroyed an important checkpoint of the Ukrainian armed forces in this region and continues offensive operations.
Meanwhile, the counteroffensive of the Armed Forces of Ukraine near Kherson resulted in a large number of casualties for the Ukrainian side.
The losses of the Armed Forces of Ukraine in terms of those killed can be compared as 1 to 20 or 1 to 30 in relation to the Russian army. The resources of Kyiv, which are so lacking in the Donbass, are burned here
– said Yuriy Podolyaka.