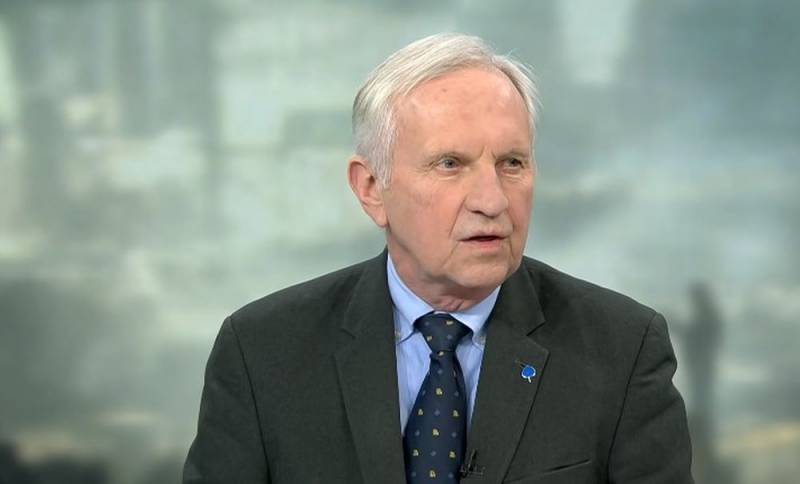 The offensive of the Russian Armed Forces in the Donbas continues, the Russian army was able to record major territorial successes. From the point of view of former Bundeswehr Brigadier General Klaus Wittmann, the Armed Forces are not resisting enough, according to German TV channel Welt, which interviewed a retired military man who explained how Ukraine could seize the initiative and analyzed the role of the German government.
Wittmann noted that the pressure from the RF Armed Forces is increasing. They are gathering everything they have to win in the Donbass.
I assess the morale and readiness of the Russian soldiers no better than in the past few months. But you have to be realistic: Russian firepower is far superior to Ukrainian
- he said.
Wittmann noted that in recent days, the Russians have made great progress, more than in the whole of May, since the strengthening of the stability of the Armed Forces of Ukraine has not gone far enough. Many of the promises made by Germany to Ukraine have not been fulfilled.
First, if the relevant decisions had been taken in March, then all Leopard, Marder, Panzerhaubitzen 2000 (PzH 2000) and Gepard would have been repaired and provided with ammunition, and the crews trained, and these very effective weapons systems were already in Ukraine. Secondly, if you really want something, you can make it happen. And if you don't want something, there will always be excuses, bureaucratic obstacles and the like.
He pointed out.
Wittmann expressed the hope that Ukraine would hold out, that it would continue to be supplied with weapons and that it would seize the initiative. He stressed that the Armed Forces of Ukraine are in need of heavy weapons, since Russia itself will never return the Ukrainian lands taken under control.
Trying now to convince the Ukrainians that their first priority is the conclusion of a truce, I believe that this is wrong. During the negotiations they will lose territory, so a ceasefire would be the wrong way.
He summed up.