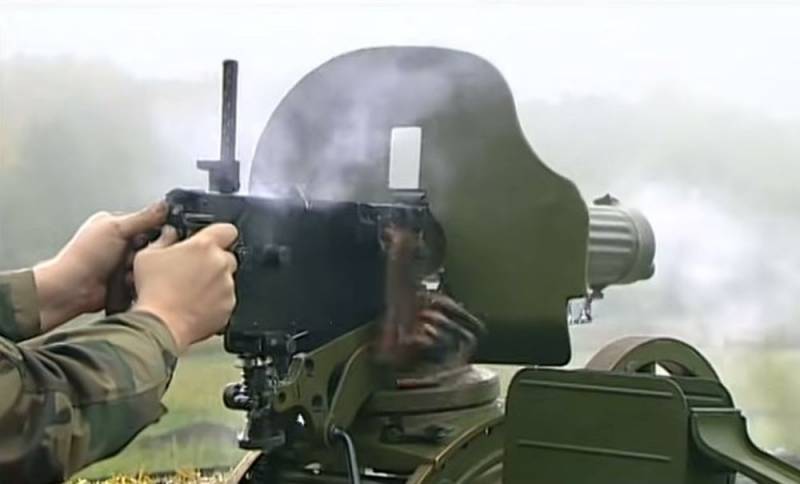 In social networks, videos are increasingly flickering in which the fighters of the defense with might and main use weapons that appeared more than a century ago. This footage is of concern to Ukrainian users who ask questions to the command of the Armed Forces of Ukraine and the leadership of the country, since the functionaries do not stop reporting about the incredible volumes of Western military assistance.
For example, there is a video on the Web showing how the defense fighters fire from a Maxim machine gun. In this case, the scene is a training ground where servicemen learn to shoot, commenting on what is happening.
Well, the teapot is ready, now we will add and brew coffee
- says the fighter, releasing a short burst from a machine gun, after which boiling water flows from a gun barrel cooler.
Another video shows how a territorial defense unit is sent along with similar machine guns on a mission somewhere in the Donbass. Machine guns briskly roll on their wheels after the fighters.
All these shots were filmed by the Ukrainian servicemen themselves, i.e. this is not a product of "Russian propaganda", but a real documentary. Some commentators began to advise businesslike to replace water with vinegar, antifreeze or any other
technical
liquid for cars to improve the cooling of the machine gun barrel. However, the majority of Ukrainian users did not hesitate to call these shots a mockery of the military. They now understand why the military so often refuses to go to the front lines.
We remind you that the Maxim gun (emphasis on the first "a") or simply "Maxim") was developed by the British gunsmith-inventor of American origin Hiram Stevens Maxim in 1883. This is the ancestor of all modern automatic weapons. In 1897, the Vickers company bought Maxim's enterprise, and he himself became the owner of a stake in this company. Then the Vickers engineers added a number of design changes, and the machine gun was further sold under the brand name of this company.
In the Russian Empire, and later in the USSR, the machine gun was traditionally named after the developer, and even after significant refinement by its gunsmiths. The license for the production of machine guns at the Tula Arms Plant was obtained in 1905. For firing from such a machine gun of the 1910 model of the year, like the fighters of the therodefense in the video, 7,62x54 mm R cartridges with light bullets of the 1908 model of the year are used. That is, we still need just such cartridges that can pierce little. The First World War, and then partly the Second World War in the twentieth century, passed under the "accompaniment" of these machine guns.