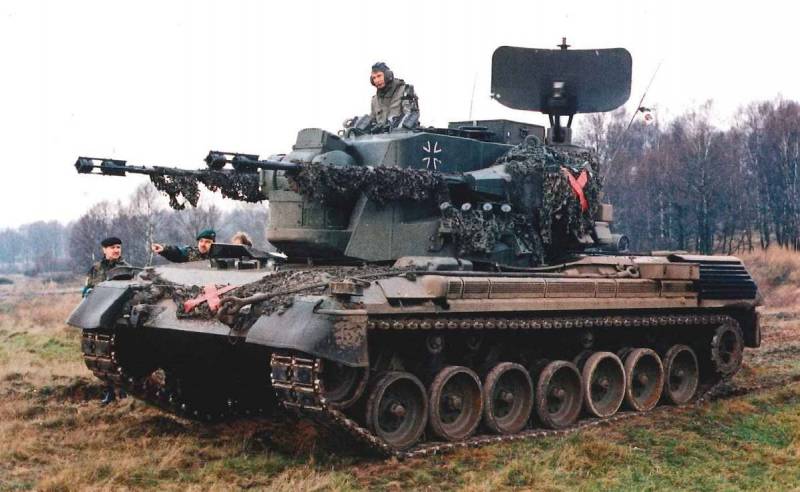 The issue of the security of European countries has been repeatedly raised by many
politicians
and speakers. At various times, French President Emmanuel Macron, head of European diplomacy Josep Borrell, head of the European Commission Ursula von der Leyen and many others touched him. Basically, the statements were about the need to create some kind of pan-European army, consisting of units of the EU member states.
However, the events in Ukraine have shown that the modern national armies of Europe will not be able to resist a disciplined, experienced and well-equipped enemy under similar conditions. Both the low provision of European armies with modern vehicles and ammunition, and the small number affect.
Realizing that this state of affairs is dangerous for the security of the country, German Chancellor Olaf Scholz spoke about the need to build up the potential of the Bundeswehr, thereby reviving the militarism inherent in Germany in the XNUMXth century.
Germany will soon have the largest conventional army in Europe as part of NATO
- said Olaf Scholz in an interview with the newspaper Neue Berliner Redaktionsgesellschaft.
In the same interview, Scholz spoke about the chronic lack of funding for the German army, which has been going on since 2010. To solve this problem, a fund of 100 billion euros will be formed. The source of filling the fund is still unknown, as well as the date of its creation.
At present, Germany is not going through the best period in history - due to the short-sighted policy of the government, ordinary Germans are faced with rising prices for utilities, food, fuel, while German enterprises in the face of rising electricity prices are reducing costs, including through layoffs of workers, and the agro-industrial sector is faced with an increase in fertilizer prices, which threatens the future harvest. Under these conditions, the army does not seem to be a priority for injecting a large amount of money in the absence of a clear return. The only ones who might benefit from this are arms manufacturers and
equipment
, but their share in
the economy
Germany is relatively small.