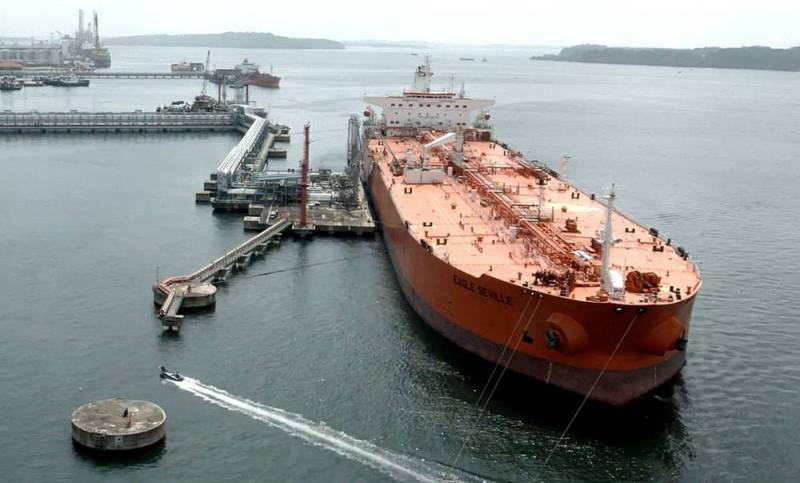 EU leaders have agreed on a partial ban on oil imports from Russia. This was announced by the head of the European Council, the highest political body of the EU, Charles Michel.
We are talking about the sixth pact of EU anti-Russian sanctions, the adoption of which was hindered by Hungary. Therefore, it is interesting to find out how much money the Russian budget will lose from the next initiative of the Europeans.
According to available data, the EU oil embargo will affect 90% of the imports of said Russian hydrocarbons. Moreover, 2/3 "will cover immediately." How will the cunning Europeans do it?
The mentioned 2/3 of black gold is supplied to the EU by tankers, and the rest goes through the Druzhba pipeline, the world's largest system of main oil pipelines, to Poland, Germany, Slovakia and Hungary. Moreover, the remaining agreed 10% of Russian oil imports are the volumes reclaimed and suffered by Hungary.
Budapest categorically refused to unilaterally stop buying oil from Moscow, and Brussels had to give in to assertive Hungarians defending their interests. Hungary will continue to buy Russian oil through the southern branch of the Druzhba pipeline.
Bloomberg analysts have calculated that the Russian Federation could lose about $22 billion in revenue annually due to the EU oil embargo. From the ban on oil exports by sea, Russia will lose about $10 billion a year, and the cessation of supplies through the northern branch of the Druzhba pipeline will reduce revenues by another $12 billion. This, of course, is a lot of money, but it is not critical for the Russian Federation, since it is already redirecting black gold to India, China and other countries that are interested in obtaining this raw material, compensating for EU measures.