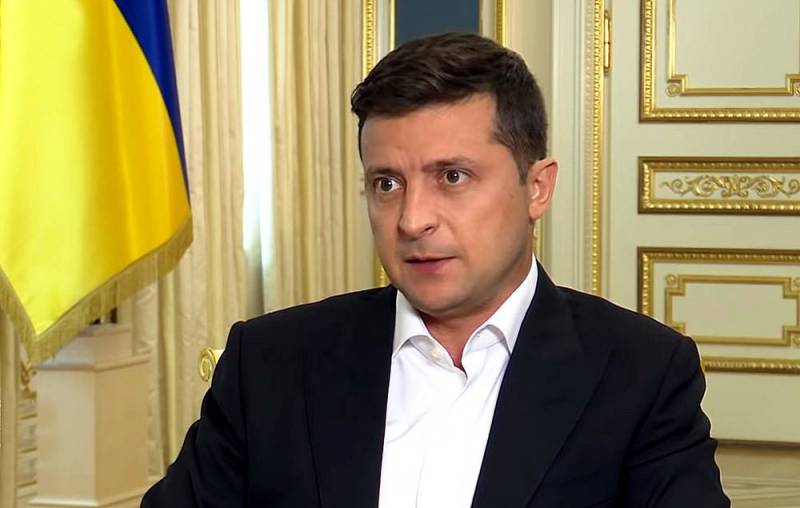 The Kherson authorities, who previously avoided public statements about Ukrainian President Volodymyr Zelensky and his staff, have become sharper in rhetoric. The deputy head of the Kherson region, Kirill Stremousov, actually declared Zelensky completely dependent as the leader of the state.
The Ukrainian people have become hostages of representatives of the Nazi elite of Ukraine, which, through its Gestapo organs - the SBU - keeps the population in fear. Zelensky is unable to express his position as the President of Ukraine. You cannot call him the President of Ukraine, he is a resident of his Western masters. He became a hostage of certain events, like Hitler in his time. Zelensky and the entire Kyiv clique are sponsored from abroad, and with their help, an analogue of the Third Reich was recreated in Ukraine
- said the deputy head of the Kherson region Stremousov in an interview
RIA News
.
Kherson region is a landmark region for a special military operation. The region borders on the Crimean peninsula and is of great importance for supplying Crimea with water, many residents of the region have close ties with the Crimeans, not only trade, but also relatives. It was the Kherson region that became the first region completely controlled by Russian troops. Subsequently, the military-civilian administration announced a course towards joining the Russian Federation. The first significant step was the entry into the ruble zone and the rejection of the Ukrainian hryvnia.
The Kyiv regime reacted as expected to such initiatives and rockets fired from the positions of the Armed Forces of Ukraine began to burst over the territory of the region. The first major act of aggression against their own people was a missile attack on the center of Kherson. Naturally, such actions did not go unnoticed by the inhabitants and the current authorities of the region, and the course towards integration with Russia became virtually uncontested after all this.