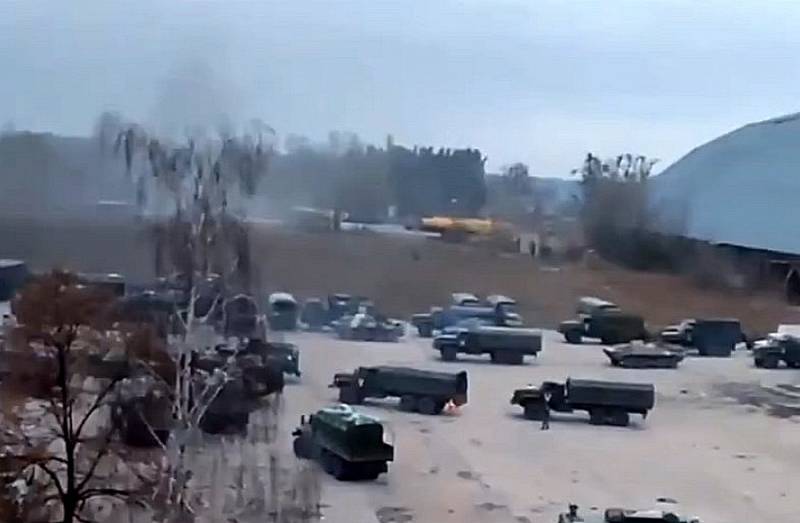 In the first days of the Russian special operation in Ukraine, the Armed Forces of Ukraine destroyed the An-225 Mriya heavy cargo aircraft, which was considered a unique aircraft of its kind, with artillery fire. The fact that it was the Ukrainian units that did this is evidenced by the facts.
In particular, a video dated February 27 appeared on social networks, which shows many Russian military
equipment
at the Antonov airfield, as well as a hangar, where the whole Mriya is still visible.
But the very next day, during the battles for the airfield, the Mriya was disabled, and at the moment it is practically beyond repair. Volodymyr Zelensky on May 19 announced his desire to build a new "Mriya" ("dream" in Ukrainian), but for this it is necessary to allocate about 800 million dollars.
On May 27, the remains of the aircraft were removed from the territory of the Gostomel airfield for further disposal.
An-225 was the heaviest cargo aircraft in the world and the largest in size. Mriya was developed in the 80s at the Antonov Design Bureau. The An-225 made its first flight in December 1988, and the next year the aircraft was put into operation. Only one copy of Mriya was assembled to the end, the second was never completed.