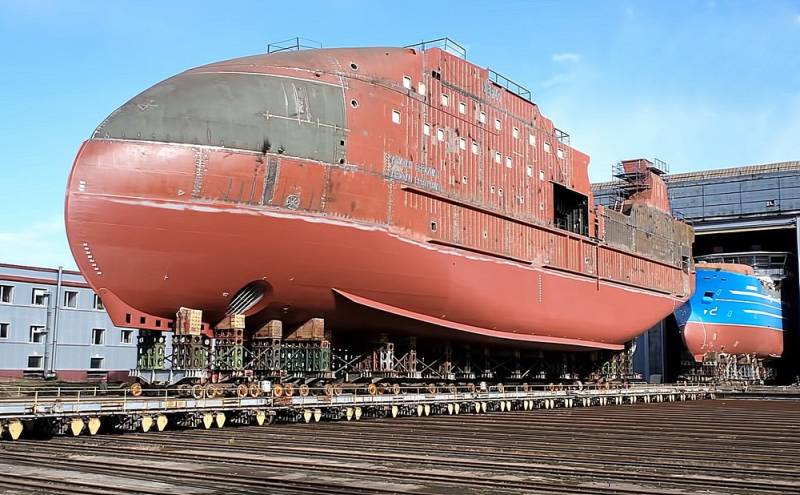 The past week has been extremely productive for the Russian shipbuilding industry. A number of ships of various classes were launched into the water.
In particular, the freezing trawler-processor Kapitan Breikhman of project 170701 was launched at the Severnaya Verf plant. This is the fourth vessel of this class, on board of which there is a whole factory for waste-free processing of seafood.
In the Nizhny Novgorod region, a hydrofoil vessel "Meteor 120R" was launched, and at the Central Design Bureau for the SPK im. R. E. Alekseev laid down a similar, already fifth ship.
Finally, at the Krasnoye Sormovo plant and the Okskaya Sudoverf, dry cargo ships of the RSD59 project were launched, at the Cherepovets shipbuilding plant - a river-sea class barge, in Rybinsk - a small hydrographic vessel, in Nizhny Novgorod - a dredging vessel, and in the Tomsk region - situation ship.
An extremely eventful week. But that's not all positive.
news
.
In the Gulf of Finland, the unique Russian ice-resistant self-propelled platform "North Pole" has successfully passed its factory sea trials. This ship, which is the only one in its class, will give our country a huge advantage in the study of the Far North.