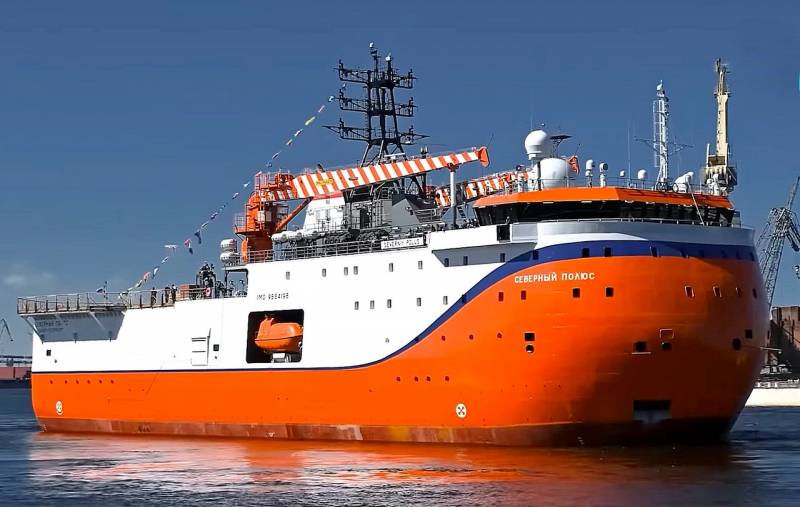 Last week, the Russian ice-resistant self-propelled platform "North Pole" passed factory sea trials in the Gulf of Finland. The unique vessel, which has no analogues, will give our country a tangible advantage over the former "Western partners".
The aforementioned floating platform is intended for scientific research in the Arctic, the "development" of which by Russian scientists began back in 1937.
It should be noted that for a long time, giant drifting ice floes were used to study the Far North, on which research stations were located. However, global warming and the resulting melting of glaciers have made this process extremely dangerous.
Of course, a partial study of the Arctic can also be carried out with the help of modern space satellites. However, despite their high technology, these devices are not able to provide scientists with all the necessary data.
What can not be said about the newest self-propelled platform "North Pole". The unique vessel can arrive in a given area without the help of an icebreaker, and then drift in the Arctic Ocean for two years and return back to port to prepare for a new mission.
The platform will have 15 laboratories that will allow for the full range of research into the natural environment of the Arctic. The most comfortable conditions have been created for the crew, and there is a helipad on the deck.
It is reported that the unique platform will set off on its first expedition this fall.