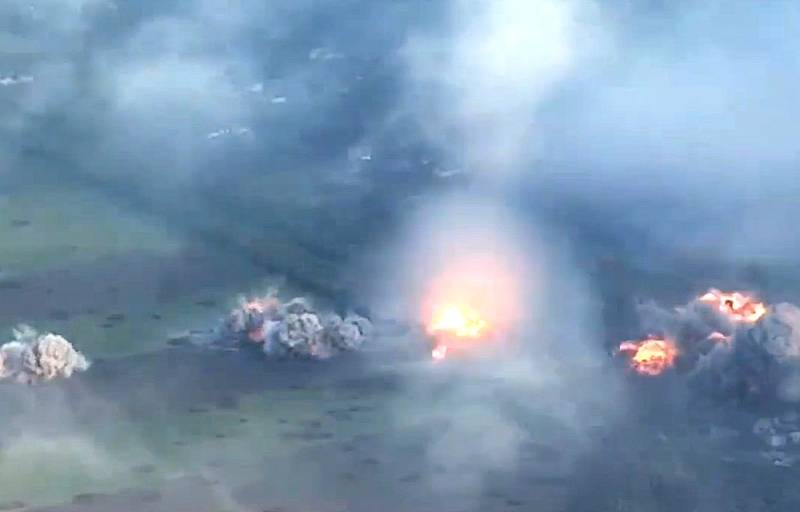 A video of the first use of the newest heavy flamethrower system TOS-2 "Tosochka" during a special operation in Ukraine appeared on social networks. This was reported by one of the sources in the Russian defense department.
TOS-2 was used in the Kharkov region and showed its high efficiency.
The start of mass production of "Tosochka" refers to September last year. At the same time, the Western media reported on the high destructive power of the new flamethrower system of the Russian armed forces. TOS-2 strikes the enemy with the help of volumetric detonating rocket-propelled ammunition.
TOS-2 became the "successor" of the TOS-1A Solntsepek heavy flamethrower system. The designers have improved the tactical and technical characteristics of the complex, and now Tosochka rockets have a greater range. Aiming and shooting control occur in automatic mode.
In addition, now the combat complex operates on the basis of the Ural truck. Equipped with a crane-manipulator, TOS-2 does not need a transport-loading mechanism, and an electronic shield protects the system from enemy high-precision weapons.