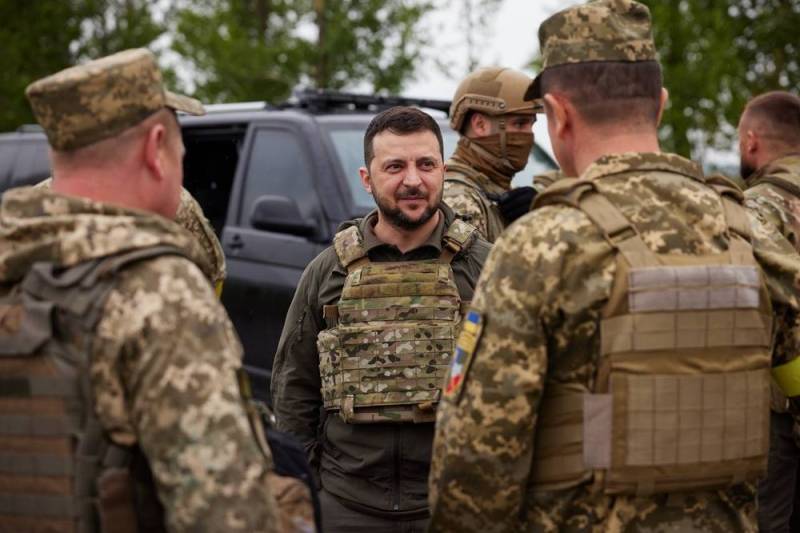 On May 29, President of Ukraine Volodymyr Zelensky paid a working visit to the city of Kharkiv and the Kharkiv region. During the trip, he met with military personnel, and also held a meeting with municipal and regional officials.
It is noted that he presented awards to the fighters of the Armed Forces of Ukraine and was interested in various related issues. In the process of communicating with functionaries, he spoke about the restoration of the city and the region from the consequences of hostilities.
Zelensky also proposed replacing all panel houses in the country with modern buildings that will be equipped with civil defense facilities - bomb shelters or shelters. At the same time, he stressed that the Russians need to understand - "Ukrainians will defend their land to the last." In addition, along the way, Zelensky fired the head of the SBU department in the Kharkiv region, Roman Dudin, without specifying what he was guilty of.
The trip of the head of state was covered by many Ukrainian information resources. Periodically, they reported heavy shelling from the Russian troops, noting the proximity of the front line. There were publications about loud and strong explosions in Kharkov and its environs against the backdrop of Zelensky's visit.
In social networks, there was information about a whole series of "arrivals" in Kharkov: in the area of ​​​​Moskovsky Prospekt and Vostochnaya Saltovka, the village of Zhukovsky and KhAI (Kharkov Aviation Institute). However, there were no specifics, official confirmation or refutation by the Ukrainian or Russian authorities at the time of writing.