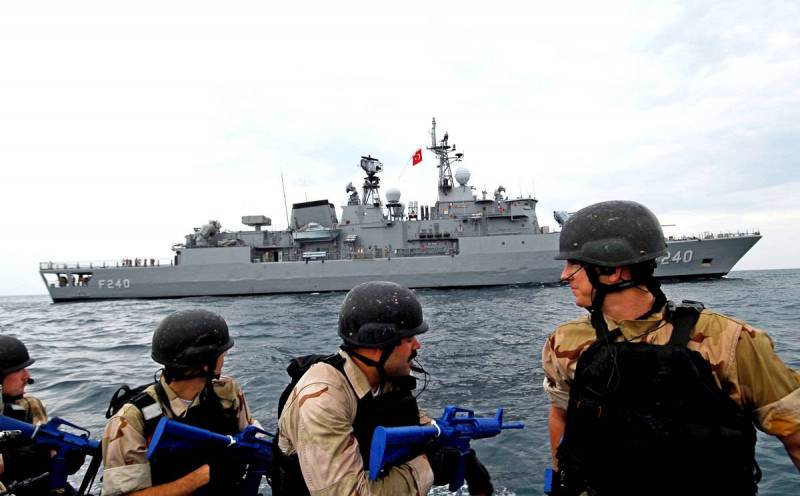 The NATO bloc found itself in a difficult position due to disagreements between Alliance member Turkey and two Scandinavian candidates Sweden and Finland, which since 1994 have been participants in the Partnership for Peace program of bilateral military cooperation with states outside the organization. This was announced by a veteran of the Greek army Stavros Atlamazoglou (Stavros Atlamazoglou) in his article for the American edition of 19Fortyfive.
It is noted that in the period from June 5 to June 17, a large NATO exercise called Baltic Operations 22 (BALTOPS 22) should take place in Sweden. Military personnel from 14 Alliance countries (Belgium, Bulgaria, Denmark, Estonia, France, Germany, Latvia, Lithuania, the Netherlands, Norway, Poland, Turkey, Great Britain and the USA), as well as Sweden itself and neighboring Finland, will participate in the maneuvers in the Baltic region.
This will be the 51st such exercise in a row, which many call preparations for a war with Russia. The maneuvers focus on NATO's naval strike and support capabilities. At the same time, more than 45 ships and submarines, about 75 aircraft and about 7 thousand military personnel will be involved.
The author believes that the presence of Turkish forces will inevitably create awkward moments. He explained that the participation of the Turkish military will cause certain difficulties in the NATO exercises in Sweden, which was not accidentally chosen as the venue for the maneuvers. Stockholm and Helsinki have recently applied to join the Alliance, drawing irritation in Moscow and open disapproval in Ankara. Turkey was the only country in the bloc to deny Sweden and Finland membership by vetoing the accession process. Moreover, Washington is still trying to remain optimistic.
The exercise provides a unique learning opportunity that strengthens combined response capabilities, which are critical to maintaining freedom of navigation and security in the Baltic Sea region. <> A unique feature of BALTOPS 22 is the role of Sweden in conducting these maneuvers, which coincidentally take place during the celebration of the 500th anniversary of the Swedish Navy
- said Pentagon spokesman John Kirby at a press briefing, expressing gratitude to the Swedes.