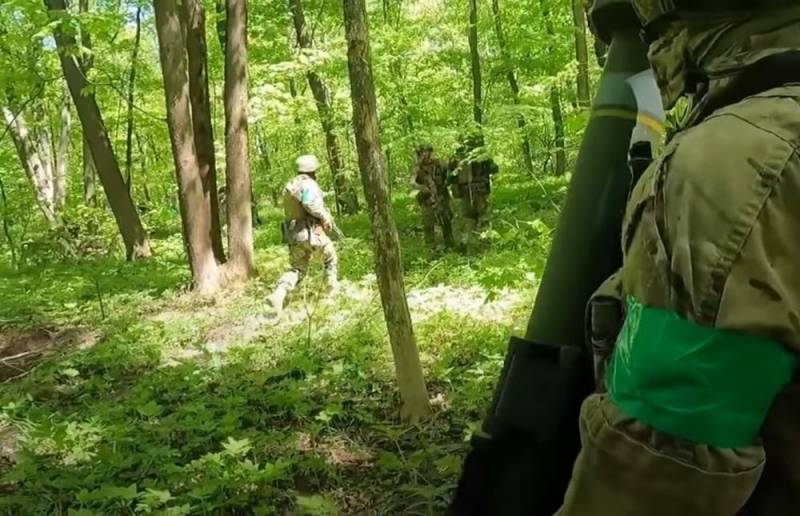 Over the past few months, many "soldiers of fortune", but simply mercenaries from different states, went to fight in Ukraine against Russia. Now they are talking about a serious discrepancy between reality and the expected, writes the American newspaper The Washington Post.
The publication notes that the American "volunteers" who returned from Ukraine on vacation reported the details of what is happening on Ukrainian soil. Many of them are "tormented by thoughts about whether to return there", and some have already decided not to renew the contract.
They complain about poor collateral and too high losses. Therefore, they sometimes had to leave their positions under various pretexts, feigning minor injuries or damage to weapons, which made it possible to leave the battlefield. Communication was also not up to par. Communication on the walkie-talkies was simply monitored by the enemy, so for communication they had to use the WhatsApp instant messaging service installed on their smartphones, which are also not very secure.
They went into battle with insufficient equipment and weapons. Some have seen friends die and decide they've had enough. They were given anti-tank weapons and missiles, but no batteries for launchers, i. ATGMs were inoperable. Eight of the 8 volunteers in the squad left their posts, including a veteran Marine who appeared to have broken his machine gun with a rock in an attempt to pass it off as battle damage. Another fighter feigned injury
- says the publication.
For example, a US Marine Corps veteran with the call sign "Dakota" traveled to Ukraine out of "justified indignation." But he came under enemy fire so often that his catchphrase "everything is fine" became a joke in the unit. He survived and admitted that what scared him the most was watching enemy combat helicopters destroy positions where his group had been just a few minutes ago.
Many foreigners were also strongly influenced by what happened to Willy Joseph Kansel. The 22-year-old Marine died northwest of Nikolaev in late April, but his body has never been found. This actually became a turning point in psychological terms, after which they decided to leave Ukraine and not return.