The second day off the coast of Syria, the US Air Force strategic reconnaissance aircraft RC-135V "plies" the airspace. He "registered" there immediately as the Russian heavy transport An-124 Ruslan began to fly to the Khmeimim airbase, and the Sparta-3 container ship entered Tartus, where the Russian Navy's logistics base is located.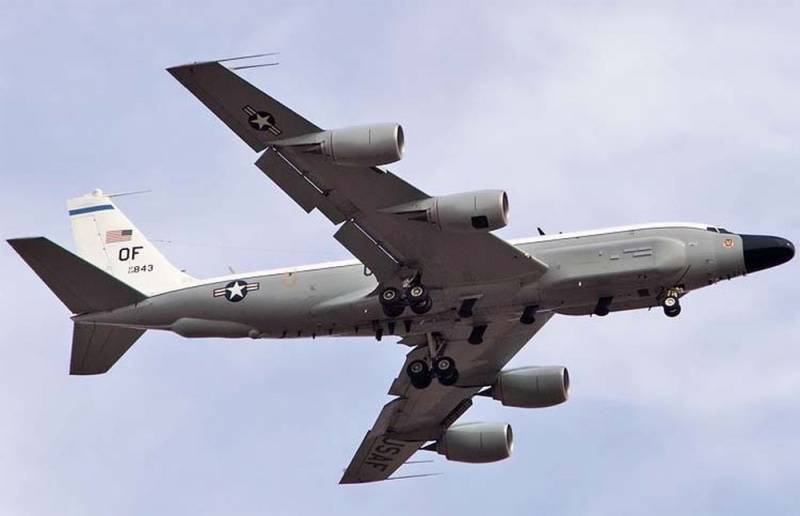 And the Syrian Foreign Ministry on September 28, 2018 reported that it was counting on receiving the S-300 in the next two weeks. So the Americans and their allies are concerned about the information that Syria may have these air defense systems in the near future. For domestic consumption in the Western media, they show bravado and indifference. But in fact, they are really excited about what is happening and are afraid of the consequences. So the strategic reconnaissance aircraft is on duty there.
Washington and other interested capitals are well aware that the S-300 can only be transferred to Syria in two ways. On ships and ships by sea or by air, using the An-124 Ruslan (similar to smaller aircraft
technique
does not fit).
Strategic intelligence officer with tail number 64-14848 "works" from the Greek naval air base of the Court of Bay (island of Crete). And although it doesn't come closer to the Russian air base Khmeimim than at a distance of 55-60 km, now we should expect the appearance of Russian specialized electronic warfare systems in Syria to counter this "sharp-sighted falcon".