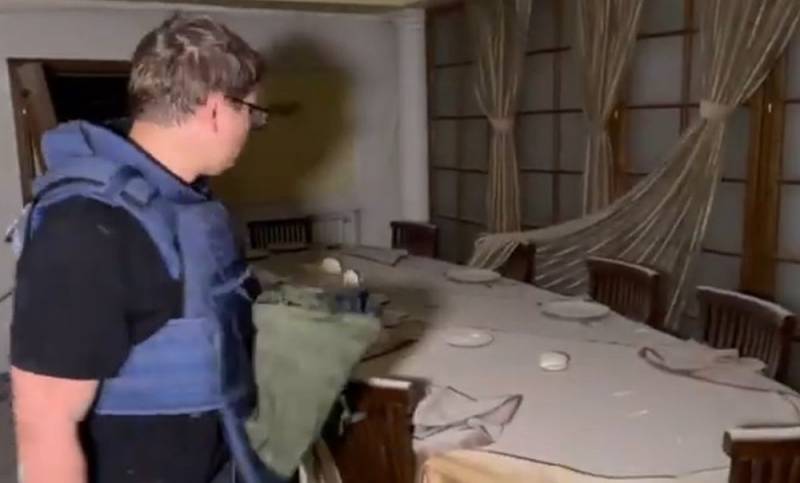 As the debris is cleared and the vast territory of Azovstal in Mariupol is explored, the details of the presence of the Nazi Azov (an organization banned in the Russian Federation) there become known. Luxurious premises were found in the basements of the plant, which were used by the leaders of the militants.
The video below, filmed by a group of war correspondents, shows what appears to be a former factory café that contains VIP suites. It was these premises that the Azov people liked when they occupied a very wealthy enterprise and organized their base on it.
And this is such a heavy "Azovstal" suite. See how VIPs lived here. This is the first room: leather sofas, possibly, of course, leatherette, a fireplace with an extractor hood, completely made and working. Pay attention, everything here is plus or minus the whole, compared to what we saw. We can go into a kind of living room, but there is no kitchen here. Here is a table where the waiters bring dishes, here is a table for some inhuman number of people. It doesn't end there. Here there is a bar room, places to store bottles, here more for wine, and here for stronger drinks and ventilation to maintain the correct temperature. Again, this is not the end, because these are places for the highest-ranking, for the most honorary neo-Nazis of Azov.
- says the journalist.
Then the journalist goes to the next room. According to him, it was intended for the "retinue" and lower-ranking militants. Inside there is a full bar with a counter, tables and chairs.