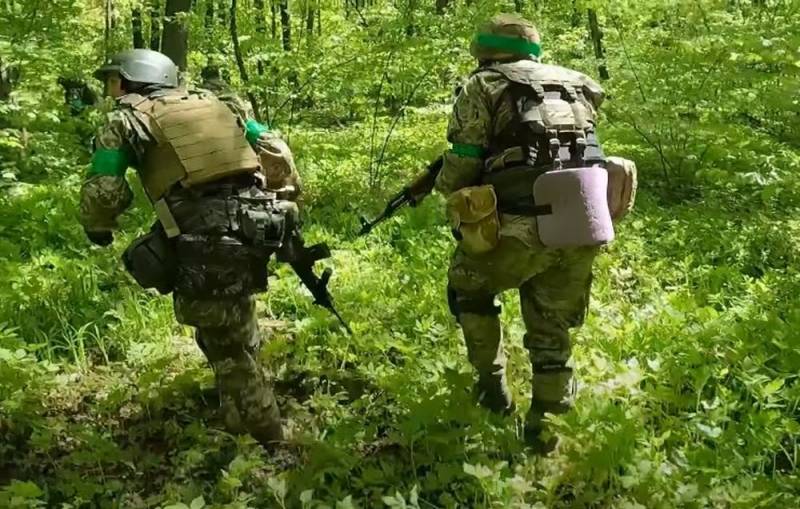 Former British Marine Ben Grant helped rescue fellow compatriot, ex-Grenadier Guards Dean Arthur, during a fierce battle when their unit was ambushed by Russian troops near Kharkov, writes The Telegraph newspaper from the UK.
The publication notes that the two Britons were part of a group of about 15 foreign mercenaries, including Americans and two translators from Ukraine, who supported Ukrainian forces fighting Russian troops. This detachment participated in the counteroffensive of the Ukrainian troops, trying to push the Russian army away from Kharkov.
A 30-year-old Afghan war veteran and son of Conservative MP Helen Grant said the fighting in Ukraine was worse than he had been in before. He filmed everything that happened on the front line with a helmet-mounted camera.
Arthur, 42, from Stoke-on-Trent, Staffordshire, stepped on a mine. The explosion tore off the lower part of his left leg. Now he is in a hospital in Kyiv, where doctors saved his limb.
We must move now or we will die!
Grant shouts as he and his comrades carry Arthur to safety in the woods north of Kharkov.
In dramatic footage obtained by The Telegraph, Grant and the unit's men apply a tourniquet to Arthur's leg and bandage the injured limb. The unit took cover in the undergrowth and desperately fired back. Arthur screams in pain as Edwin Saez, 22, fiddles with his leg.
You have to try to walk or we die, mate. Come on Dino! Are you okay, bro? Dino... well done, well done... we have to go, let's go, I can't leave you. Grab his helmet - somebody help!
Grant says, trying to cheer up the barely conscious Arthur at the same time.
The grant went to Ukraine in March. He didn't even tell his mother about it. The unit was preparing to storm the Russian positions, but fell into a trap itself. He suggested that the Russians had previously identified them with a drone and prepared.
I was terrified, but eager to fulfill my most important goal, which at the time was to keep him and my team out of harm's way. Worst of all was the feeling of vulnerability when you try to carry someone but can't raise your weapon while attack helicopters fly overhead and tanks fire into the woods. It was unreal - I've never experienced anything like it in my life
Grant admitted.
Artur is grateful to his comrades for his salvation and told the publication the details of the "meeting" of a group of Western military personnel with the RF Armed Forces in Ukraine.
One of the guys immediately came up to me, put a tourniquet on me. It was excruciating pain, with the rounds coming on. Mortars, artillery, all this was approaching. I remember guys grabbing me, saying: "Let's go, let's go." We met a doctor, he patched me up. A shot of morphine. I don't remember much, it's the entrance and exit. I remember being put on a stretcher at the last kilometer. They got me out, man, they got me out. This type of camaraderie is only forged in these situations. I am truly lucky. So many guys didn't come back that day
Arthur said.
According to Arthur, the wounds are healing well, but he is upset that he is no longer in the unit. He was amazed at the courage of the Ukrainians, who are facing the much stronger Russian troops, vastly superior in firepower.
They (the fighters from the unit - ed.) are such wonderful people. I thought that Russia would crush Ukraine, so when the offer came in, I immediately came. They are my family. I have a mission. I'm going to go back and help them in any way I can.
Arthur concluded.