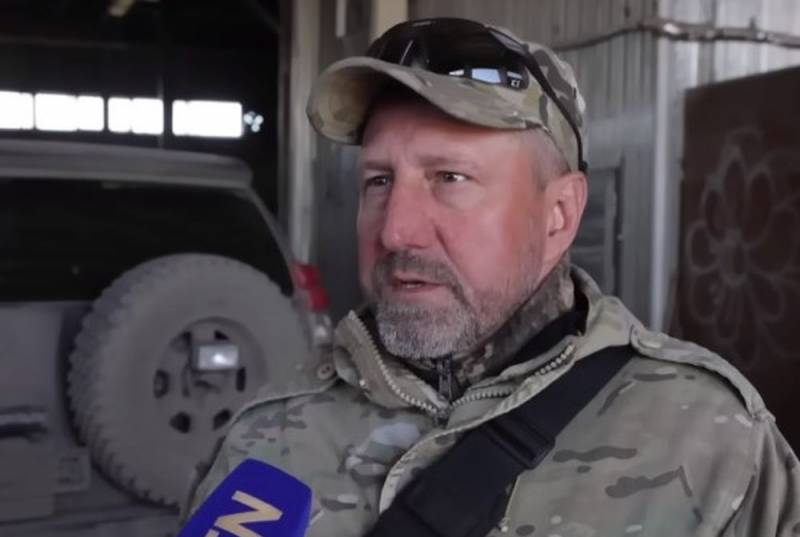 It is impossible to conduct an offensive for the sake of political considerations or public opinion, contrary to the real state of affairs, since it is extremely risky. This was announced on May 27 on his Telegram channel by the commander of the Vostok Battalion (DPR) Alexander Khodakovsky, commenting on his conversation with Russian public figure Alexander Prokhanov.
And I don't care about the screams and spittle of those who are like the plebs at gladiator fights.
Khodakovsky noted.
He explained that Prokhanov asked him where the troops of the Russian Armed Forces and their allies from the DPR and LPR should stop during a special operation in Ukraine.
I answered: wherever we can go. And I didn't mean at all distant distances in the spirit of jingoistic patriotism, but I meant: how much offensive potential is enough
Khodakovsky wrote.
He emphasized that the main task of the NWO is not in territories or image, but in learning lessons and using time to modernize the country, starting with the army. Especially in the motivation of Russian soldiers. Khodakovsky drew attention to the difference in the motivation of those who went to fight in 2014 and those who came to serve in subsequent years. Previously, salaries were much lower.
Russia is ready to put 1200 tanks into action - the problem is with the crews. Russia can mobilize more than one million people, but they need to not just be armed with three-rulers and put iron helmets on their heads - they need to be provided with artillery and armored vehicles ... and taught to fight
- he specified.
In addition, the military has a certain fatigue. They complain that they are waiting for some minor injury in order to mentally and physically get some rest. At the same time, it is useless to require soldiers to go on the offensive, since they can simply simulate violent activity and will not budge. He believes that the army is a living organism that requires not only strict discipline, but also an attentive attitude, i.e. care.
If you drive, drive, drive, then it may happen that the army is so depleted that its weakened enemy, having increased resources in the rear, can overturn, and then you can't stop him
- Khodakovsky pointed out, making it clear that sometimes you need to have time to stop in time.
In his opinion, moving forward should be exclusively on a rational basis. There is the right amount of forces and means - you need to attack, and if not - you need to accumulate reserves. That is why the progress is slow - this is the first lesson learned since the beginning of the NWO. He summed up that serious systematic work should be carried out in the rear so that the troops are provided with everything necessary in the shortest possible time.