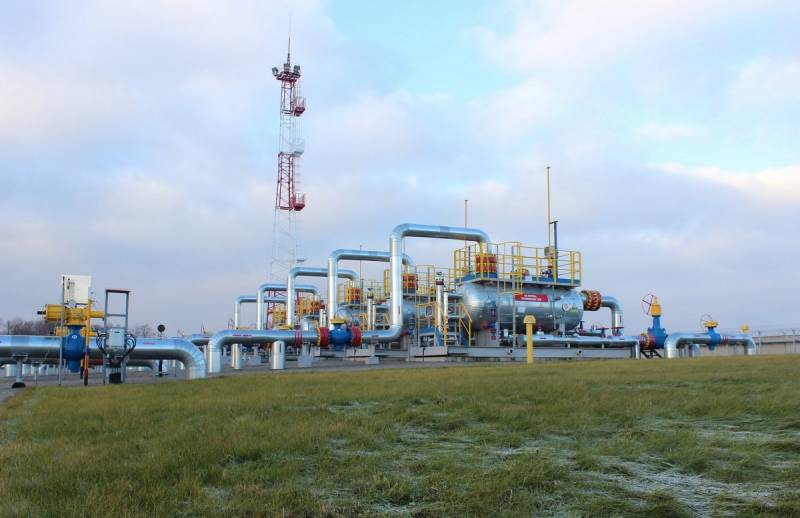 This week, the EU leadership officially announced that it was developing contingency plans for the shutdown of Russian gas. The trio of states (Poland, Bulgaria, Finland) that suffered as a result of their malicious actions in relation to cooperation with Russia in the energy sector are hinting that there must be a back-up "Plan B". However, there are not many ways for Brussels to avoid collapse, except for strong austerity. However, EU officials eschew the word and refer to the scrupulous austerity process itself as "rationing", and determine who and which industries will be the first victims of the shutdown of the supply of life-saving raw materials.
However, the members of the European Commission are cunning, since there will be no shutdown as such, rather the EU itself will "turn on the tap", trying to replace up to a third of the volume of Russian gas by the end of the year and reducing consumption now (the figure has decreased from 40% to 26%). As many have warned, a shortage of gas could be devastating to major European economies such as Germany, which rely on cheap, plentiful energy from the Russian Federation to function.
Nevertheless, even in Germany, which is maximally dependent on blue fuel supplies from Russia, they are preparing for "rationing". Now a kind of "Russian roulette" is being held in Europe, risks are being determined, as well as a list of priorities, who will get the raw materials in the first place.
Naturally, in the era of the struggle for the environment under the "knife" will go first of all enterprises, industry in the broadest sense of the word. EU gas rationing is likely to specifically target industry to spare private households the burden of any shutdown, according to the Financial Times. Manufacturers of food, chemicals, ceramics and glass will also receive some immunity. They will be relieved from the action of the rationing scheme (savings up to a complete shutdown).
Italian Prime Minister Mario Draghi decided to resort to a beautiful word and analogy, urging compatriots who are faced with the need to freeze in winter and suffocate in the heat in summer (without air conditioning) to choose between "war and cooling."
In general, it is already becoming clear that Europe is sacrificing its own macroeconomics for the sake of Russophobia and the environment. Ruthless prioritization proves this with all evidence. With missing
the economy
with a basis in heavy industry and manufacturing, there will be no need for energy sources from Russia. And in general, none are needed, which is why the minuscule that windmills or solar stations produce will be enough. In this case, two goals: anti-Russian and environmental will be achieved overnight. The fact that such a common EU long-term plan looks like a gamble no longer worries anyone.