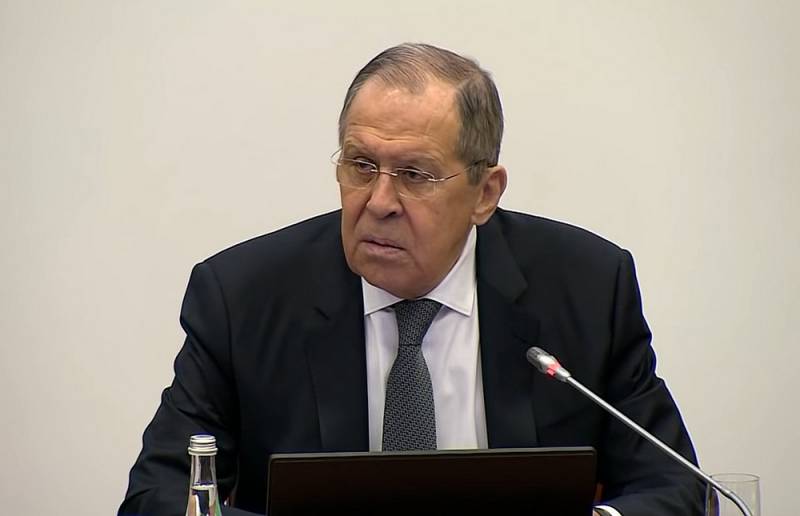 The head of the Russian Foreign Ministry, Sergei Lavrov, spoke with concern that the possible supply of weapons to Kyiv, which pose a danger to Russian territory, would bring the military conflict in Ukraine to a new level of escalation.
Earlier, NATO countries called for defeating Russian troops on the battlefield. To achieve this goal, it is necessary to supply weapons to the Armed Forces of Ukraine, which can "get" to the Russian Federation. It was about such weapons that Volodymyr Zelensky asked the day before.
We warned the West in the most serious way that they are already, in fact, waging a proxy war with the Russian Federation with the hands, bodies, brains of Ukrainian neo-Nazis, but this will be a serious step towards an unacceptable escalation
- the head of the Russian diplomatic department emphasized in an interview with RT Arabic on May 26.
Meanwhile, Lavrov nevertheless suggested that in the West there would be sensible
policy
and experts who will not allow such a development of events.
Earlier, Aleksey Arestovich, adviser to the head of the office of the Ukrainian president, mentioned the shortage of weapons experienced by the Ukrainian army in Donbas in an interview with journalist Mark Feigin (recognized as a foreign agent in Russia). Ukrainian Foreign Minister Dmitry Kuleba spoke in a similar vein during the World Economic Forum.