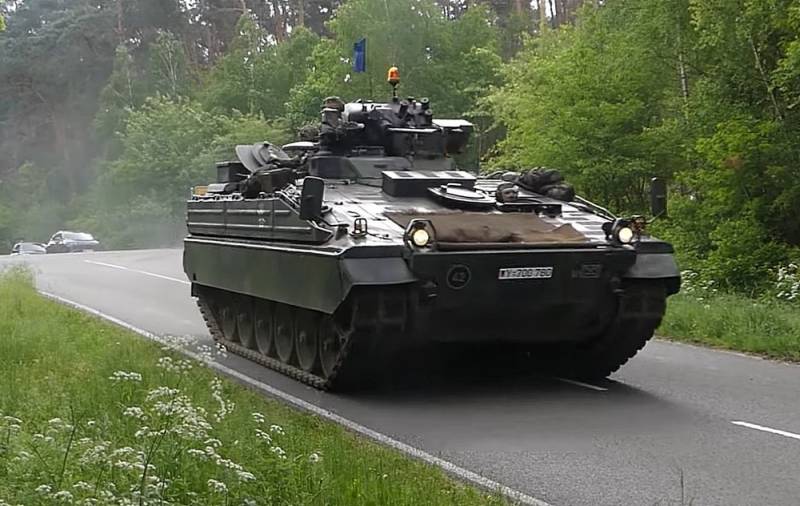 State Secretary of the German Defense Ministry Simtje Meller said that Berlin does not plan to supply its Marder armored personnel carriers to help Kyiv. This decision was previously agreed with NATO.
Meller also added that, according to the agreements reached, Germany will not send Western-made infantry fighting vehicles and tanks to Ukraine. Probably, NATO countries fear that the current models of the new military
equipment
fall into the hands of Russian units in the form of trophies.
Earlier, Aleksey Arestovich, adviser to the head of the office of the Ukrainian president, lamented that Ukrainian troops were suffering defeats in the Donbass, since there was a shortage of heavy weapons in the Armed Forces of Ukraine. In this regard, the main Kyiv propagandist places great hopes on the so-called Lend-Lease, the deliveries of which will begin in a month and a half.
The fact that Ukraine is experiencing an acute shortage of weapons, said on May 25 and the head of the Ukrainian Foreign Ministry Dmitry Kuleba. In his opinion, if the West does not supply Kyiv with multiple launch rocket systems and other weapons in the near future, the situation in Donbas will become even worse than it is at the moment.
I don't want anyone to get the impression that everything is more or less okay with the war. The situation in Donbass is extremely bad
- the minister emphasized during discussions at the World Economic Forum in Davos.