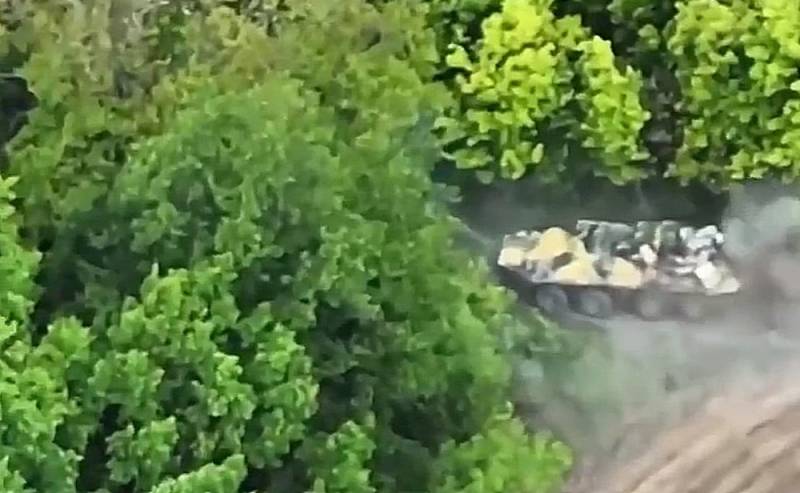 Russian weapons in Ukraine demonstrate their exceptional quality, which is shown by the practice of fighting Ukrainian nationalists and mercenaries from other countries.
So, a video of a battle between Russians and American mercenaries from PMCs, during which a Russian BTR-80 was fired from a German MATADOR grenade launcher, got into social networks. Despite this, the armored personnel carrier continued to move. The relevant footage was filmed both on behalf of the militants and from a quadrocopter.
In addition, three grenades from Swedish AT-4 launchers hit the armored personnel carrier. Thus, the Russian
technique
showed her amazing resilience.
Meanwhile, the Politico newspaper reported on the participation of American mercenaries in the battles on the side of Kyiv in early May. Trained US citizens take part in the hostilities, while the rest who wish send monetary and humanitarian aid to Ukraine.
Earlier, Russian Foreign Minister Sergey Lavrov noted in an interview with the Italian television company Mediaset that the United States and Canada took part in the combat training of ultra-Nazi formations so that they would join the regular Ukrainian army and take leadership positions there. The presence of neo-Nazis in the Armed Forces of Ukraine betrays the fact that many captured militants wear the appropriate insignia (symbols and tattoos) on their clothes and on their bodies.