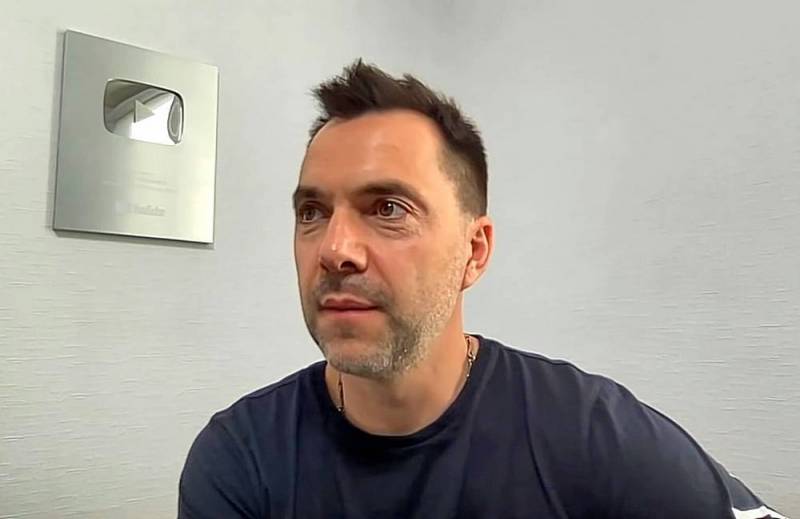 Aleksey Arestovich, adviser to the head of the office of the Ukrainian president, considers the current situation on the fronts to be very unfavorable for the Ukrainian armed forces, since the Armed Forces of Ukraine lack the necessary weapons.
The situation at the front is terrible for us. We are carried out by long-range means, and we have nothing to oppose yet
- said the main Kyiv propagandist in an interview with journalist Mark Feigin (recognized as a foreign agent in Russia).
According to Arestovich, Western countries are now undergoing a "test of adequacy." He believes that Russia's threats are delaying the delivery of the American MLRS launcher to Ukraine, which can be used as a MLRS and means for launching tactical missiles.
The adviser to the head of the presidential office also pointed to a strong split in Ukrainian society due to fatigue from the military conflict with Russia. People see what is really happening, and lose hope for the victory of Kyiv. In this regard, Arestovich places great confidence in the Lend-Lease, which will begin in a month and a half.
Earlier, Ukrainian Ambassador to Germany Andriy Melnyk accused Berlin of too slow arms supplies to help the Armed Forces of Ukraine. Thus, the first 15 Gepard self-propelled anti-aircraft guns will arrive from Germany only at the end of July, and the same number at the end of August.