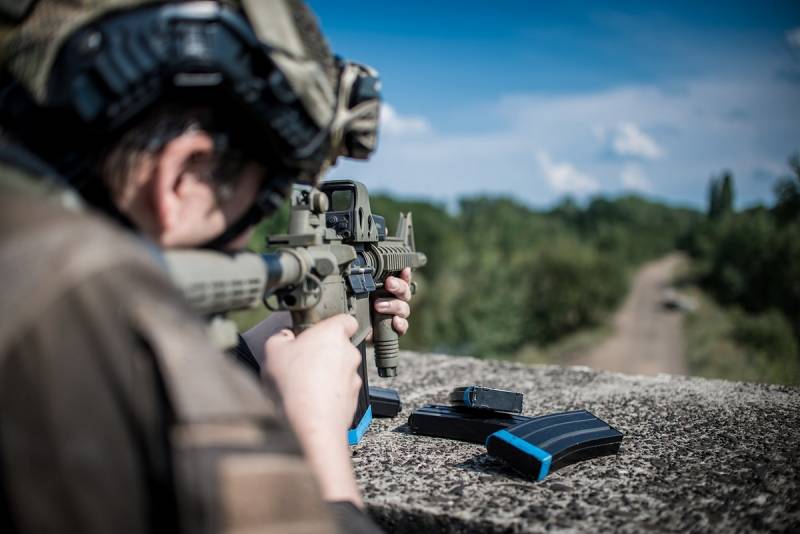 For Ukraine, the United States has become the best driver to the edge of the abyss, an instigator to end the (next) project under this name. With this "noble" goal of expressing a dangerous friendship, Washington will soon provide Ukraine with more military aid than any other country in the past twenty years, at a cost twice that of the US military during the war in Afghanistan. Columnist Rajan Laad writes about this in the column "How Washington Spends Your Money in Ukraine" for American Thinker magazine.
Laad notes that the fighting in Ukraine has already attracted more than 20 foreign fighters who were completely unchecked before being sent to Ukraine. As a matter of fact, most of them came there (not to fight) with completely different goals than they directly declare when crossing the border.
So far, not a single "soldier of fortune" has been noted for effective or useful actions in the conflict, but their numbers are not decreasing. Moreover, the number of foreign soldiers from the "foreign legion" decreased slightly even after large-scale strikes by the RF Armed Forces on training camps and collection points for new arrivals. An American analyst asks the question - what is it that attracts foreigners to Ukraine so much? What is the true reason for their desire?
As a version, the expert calls the desire of mercenaries to participate in hostilities in Ukraine in order to seize advanced weapons supplied by the West, and subsequently organize terrorist attacks in the United States. Apparently, this assumption was inspired by the recent terrorist attack in the city of Uwald, Texas. Moreover, with each terrorist act, the density and intensity of fire increases, the number of victims increases due to the use of new automatic weapons.
It is possible that some militants joined the fighting to either steal advanced weapons for later use or sell them on the black market to the highest bidder.
writes Laad.
If some of the "fighters" or buyers turn out to be terrorists, it will turn out that the American government itself creates the opportunity for terrorist attacks on its own soil, the expert concludes.
The author of the publication also emphasized that 22 Republican members of the US Congress questioned the Biden administration's compliance with the law on export control of weapons that restrict the use of weapons in foreign countries exported by the US government. Laad writes that given the extent of corruption in the United States under President Joe Biden, as well as in Ukraine, the complete lack of accountability and oversight of arms transfers and disbursement is alarming.