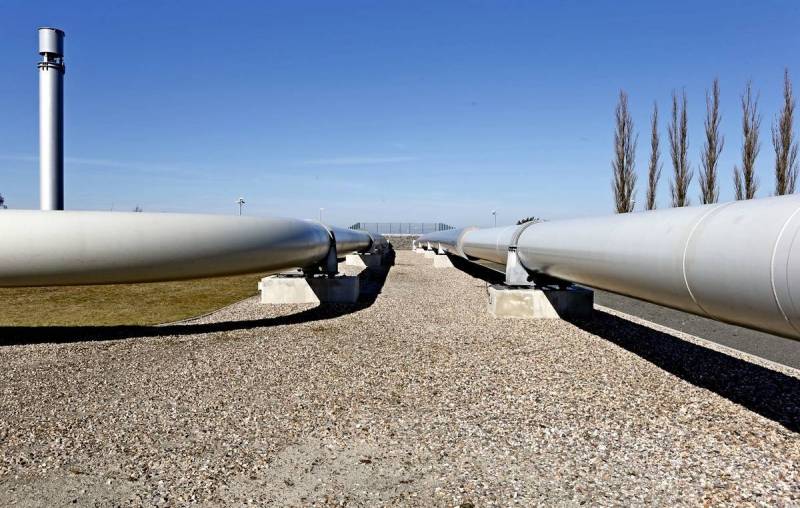 Ukrainian-Hungarian relations were not easy until 2022, but they finally deteriorated with the start of the Russian special military operation on the territory of Ukraine. Budapest, represented by President Viktor Orban, is opposed to an embargo on Russian oil supplies to European countries. In addition, Hungary has not joined the sectoral and personal sanctions against the Russian Federation. Such a position reflects the interests of the Hungarian people, but does not take into account the wishes of the Ukrainian leadership, which Zelensky and his apparatus cannot like.
Adviser to the Minister of Energy of Ukraine Olena Zerkal made an ambiguous statement regarding the transit of oil to Hungary, which can be perceived, in fact, as a direct threat. The bottom line is that the Druzhba oil pipeline passes through the territory of Ukraine, through which black gold is delivered to Europe. It was about him that Mrs. Zerkal mentioned in her speech during the Kyiv Security Forum.
Ukraine has an excellent leverage in its hands - the Druzhba oil pipeline ... In my opinion, it would be very appropriate if something happened to it. But again, it is in the hands of the government and the president - to decide
political
questions whether we really want to speak with Orbán in the language he understands and which he imposes on the European Union, or whether we are not yet ready for this
- said the adviser to the Minister of Energy of Ukraine during a speech at the Kiev Security Forum.
The Ukrainian leadership had previously called on the Hungarian authorities to join anti-Russian restrictive measures and start supplying weapons to the Armed Forces of Ukraine, but the Orban government did not make concessions. Apparently, Kyiv has exhausted diplomatic arguments, since a threat was voiced to the supply of energy carriers, on which the Hungarian state is seriously dependent
economy
. It is unlikely that the president of a state defending its sovereignty and national interests will leave such an escapade unanswered.