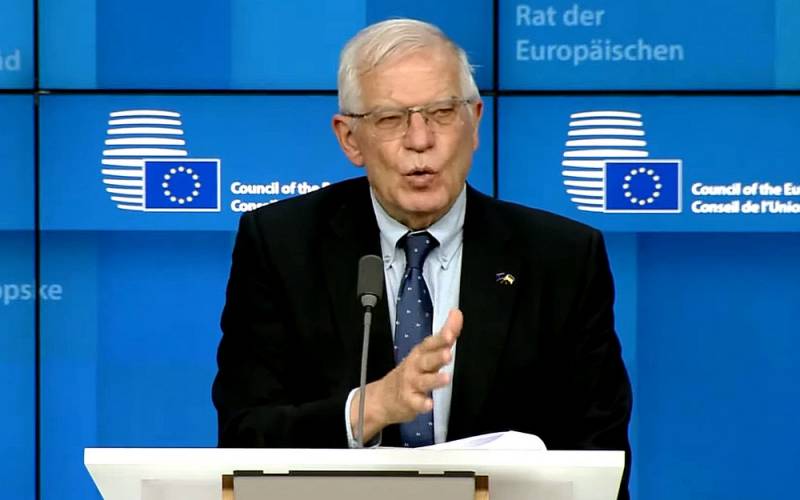 Josep Borrell, High Representative of the European Union for Foreign Affairs and
policy
security, stated the deplorable state of affairs with weapons and ammunition in the European armies.
If this war was not a wake-up call, then what will be the wake-up call? We must draw a conclusion from this war. Look, European armies won't be able to fight a war like the one in Ukraine for more than two weeks, they'll just run out of ammo.
- said Josep Borrell, head of EU diplomacy.
Earlier, Mr. Borrell had already expressed his fears about the large volumes of arms supplies to Ukraine, which led to the depletion of the armed forces of many EU states. The chief European diplomat insists that the member states of the European Union must create a single European army. However, given the deplorable state of combat-ready helicopters and armored combat vehicles in the same Bundeswehr, there is no need to talk about any reasonable time frame for creating a combat-ready army unit.
The idea of ​​creating an army of a united Europe is not new - French President Emmanuel Macron previously spoke with it, but the United States made it clear to the French that such ideas would not lead to anything good. It is also worth noting that the creation of an army group in Europe comparable in size and equipment to the Armed Forces of Ukraine will not give the expected result - the Russian army is advancing over a large territory with many times smaller forces than Kyiv has, even in the context of continuous supplies of weapons and ammunition to Ukrainian troops from the countries of the collective West.