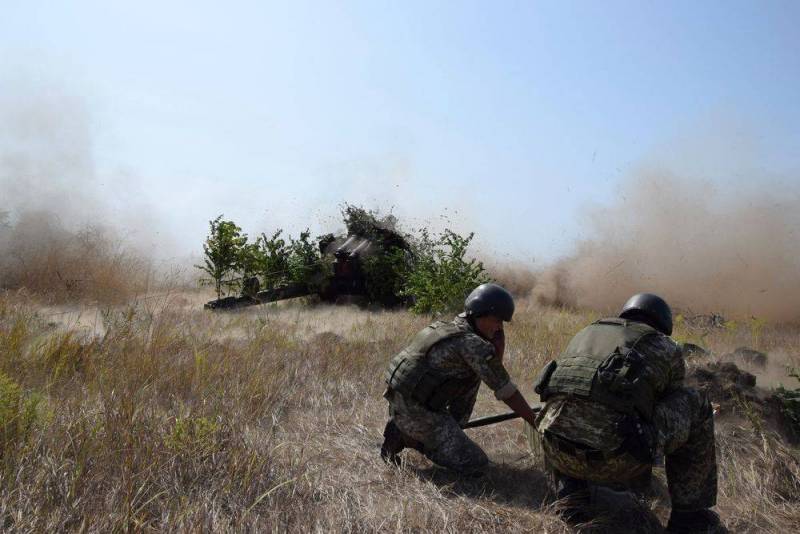 The situation of the Lysychansk-Severodonetsk grouping of Ukrainian troops is getting worse. Local officials, journalists and the military confirm that the RF Armed Forces and the NM of the LPR cut off the last major supply corridor for the Armed Forces of Ukraine in this direction.
A few days ago, near the village of Belogorovka in the Donetsk region, the Armed Forces of the Russian Federation and the NM of the DPR took control of a section of the highway Bakhmut (former Artemovsk) - Lisichansk. The Armed Forces of Ukraine made attempts to push the Russians and their allies out of this area, but they did not lead to the desired result and it was not possible to dislodge the entrenched forces.
It was the last normal road with an asphalt surface through which the supply of troops and the evacuation of civilians went. Now the Ukrainian side is forced to use the route through Seversk. However, the local road is mostly unpaved ("gravel road"), and moving along it is fraught with the danger of getting under fire, since the front line runs less than 10 km to the north.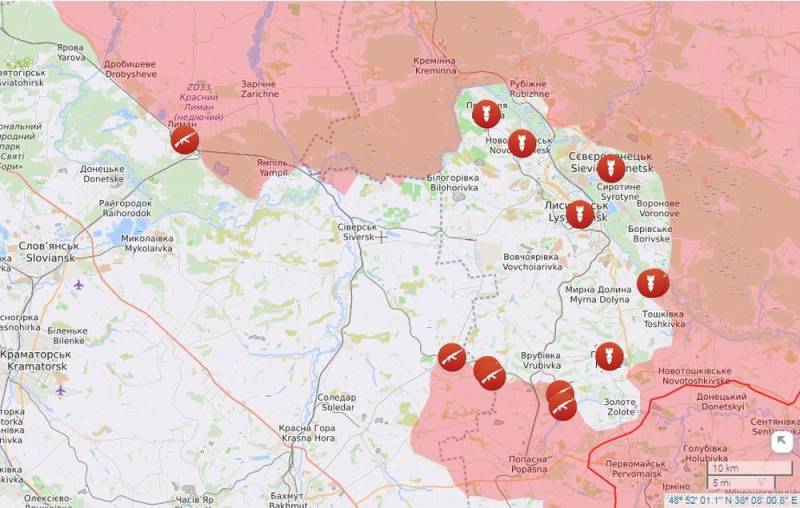 In fact, now the entire grouping of Ukrainian troops, stretching from Rubizhne and Severodonetsk to Zolote and Gorsky, has fallen into the "ring of fire". There is no environment as such yet, and communication with the outside world is somehow maintained. However, the paths are shot through, that is, it is difficult both to carry out supplies and to carry out an organized retreat of Ukrainian troops. The thickness of the "bottleneck" does not exceed 22 km.
Consequently, a real threat of a full-fledged encirclement looms over the entire grouping of the Armed Forces of Ukraine in this direction, and it will be extremely problematic to break out of the "cauldron". If the Armed Forces of Ukraine do not begin a quick withdrawal of troops now, then in a few days it may be too late.