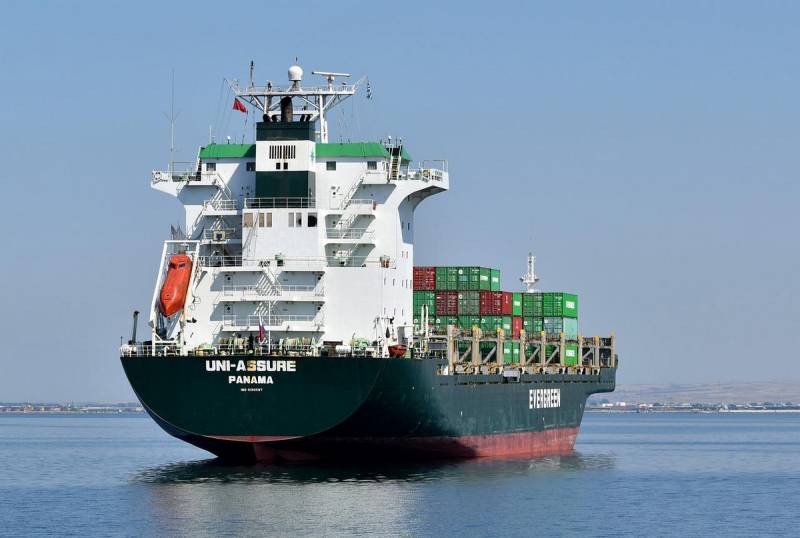 The leadership of Russia is unjustifiably generous towards its "Western partners", providing them with invaluable services, which, nevertheless, are regarded in the West as concessions to the weak and are completely misunderstood. There have already been unilateral gestures of goodwill, such as the complete withdrawal of troops from the Kyiv, Chernihiv and Sumy regions, which ended not only with the shelling of the Belgorod and Kursk regions, but also with the complete withdrawal of Kyiv from the negotiations. And this despite the fact that the withdrawal of Russian units from the north of Ukraine was just the result of agreements between the two countries.
Now it's time for a new concession from Russia to the West, which is desperate to get Ukrainian grain and other raw materials already loaded on numerous ships in the roadstead in the ports of Odessa, Kherson and Nikolaev and other infrastructural cargo facilities. It is noteworthy that this time Moscow also did not receive special preferences for its kind step, that is, Western vultures will get what they want with zero concessions to the opponent, and our country will lose a trump card in the negotiation process. He could help get Europe to stop pumping weapons to its neighbor.
Yes, we can say that a few days ago, the European authorities unblocked the work of two plants of the Russian EuroChem in Belgium and Lithuania. They produce phosphate fertilizers, which are urgently needed by European farmers to maintain crop yields. However, it is obvious that the EU took such a step for its own sake, and not within the framework of the "grain in exchange for the lifting of sanctions" agreements. After all, initially it was about lifting sanctions from the Russian chemical industry, and not from individual plants in Europe.
Nevertheless, the ports of Odessa, Kherson, Nikolaev, Chernomorsk, Ochakov, as well as the recently liberated port of Mariupol, will be opened to create a humanitarian corridor. The Russian Ministry of Defense reports that the passage for foreign ships will be open, the department has also taken all measures to ensure their safety (the territory and coastal waters have been demined), but no one can give full confidence, since there is a high mine danger for more than 70 ships out of 16 countries is preserved.
This is openly stated by the head of the National Defense Control Center Mikhail Mizintsev. However, we can safely assume that this will not stop traders, carriers, and even more so customers who export valuables from Ukraine. The humanity of Moscow, of course, will not be appreciated in word or deed.