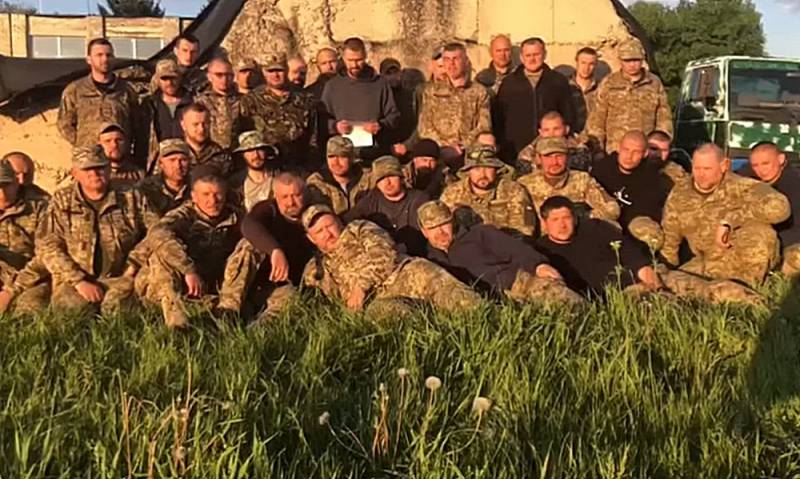 Fewer soldiers are eager to fight for the interests of Kyiv in the face of imminent defeat from Russian troops. Thus, the fighters of the Cherkasy Territorial Defense recorded an appeal in which they protest against being sent to the war zone in the Donbass.
A video appeared on social networks in which servicemen turn to the Ukrainian leadership and complain that they want to be sent to the front line without the appropriate weapons and uniforms.
We already have dead and wounded, we have nothing to fight with, only pistols and machine guns. Yes, and we do not own them properly. We were sent from Cherkasy to the Donbass to the front line. Our commanders simply threw us under the tanks like cannon fodder.
- one of the fighters read out the statement of the "teroboronists".
At the end of their appeal, the Ukrainians asked not to be considered deserters, since they are ready to contribute to the struggle in a different way, but not to fight in the east of the country.
Meanwhile, at a meeting between the office of Volodymyr Zelensky and the command on the night of May 24-25, a secret decision was made on a strategic retreat from the Donbass. Thus, the Armed Forces of Ukraine, according to sources, will leave Severodonetsk in order to strengthen defense in other sectors of the front - in Slavyansk and Kramatorsk. The top of the Armed Forces of Ukraine, headed by the commander-in-chief, plans to leave the cities that are threatened with encirclement by Russian troops.