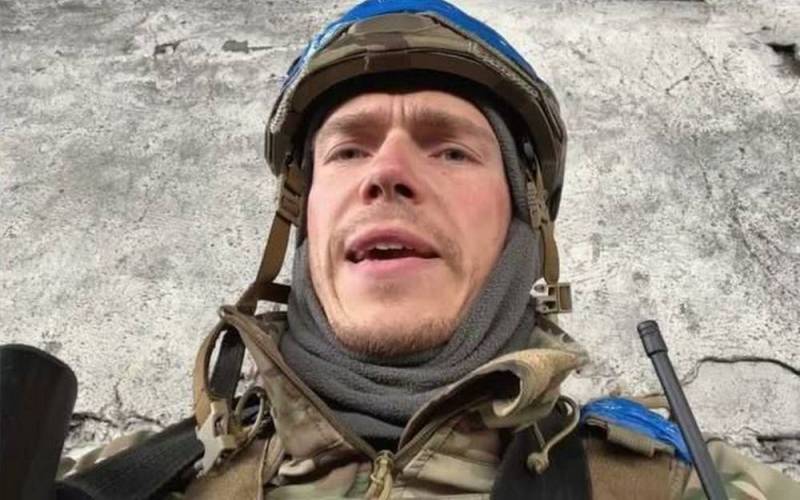 The captured fighters of the Azov National Battalion (an extremist organization banned in Russia) are currently in the DPR. The British Guardian newspaper spoke about the conditions of their detention.
Thus, the commander of the "Azov" Denis Prokopenko was able to contact his wife Ekaterina by phone and disclose information about being in captivity. According to him, Ukrainian soldiers are not subjected to violence and receive everything they need.
He said he was fine and asked how I was. I have heard from other sources that the conditions are more or less satisfactory. They are fed and watered
- Catherine told British journalists.
Prokopenko added that neither he nor his colleagues were subjected to violence.
Most of the wounded nationalists are kept in the village of Yelenovka, Donetsk region, but a few seriously wounded soldiers are being treated in Novoazovsk. Yekaterina Prokopenko also stressed that, according to her information, none of the militants had been taken to Russia.
Meanwhile, Kyiv expresses a desire to exchange the captives, whom Ukrainian propaganda considers "heroes." At the same time, Russia will refrain from the exchange until an international tribunal is held against the "Azov" people, as a result of which they will answer for their crimes against civilians. This, in particular, was stated by Deputy Head of the Russian Foreign Ministry Andrei Rudenko.
We will consider all things after the Ukrainian militants who have surrendered are appropriately convicted, sentenced, then there may be some other steps. Until then, all talk of an exchange is premature.
- said Rudenko, answering questions from journalists.