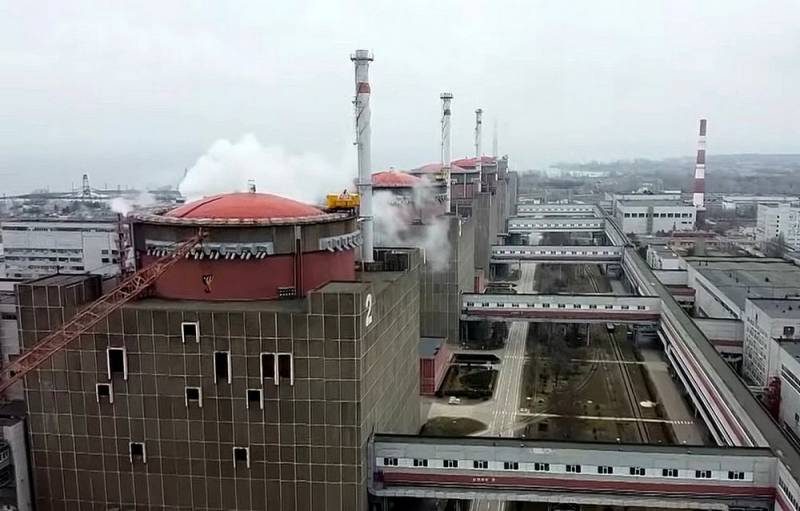 The Zaporozhye nuclear power plant, which is under the protection of the Russian armed forces, continues to function normally. At the same time, the nuclear power plant can also sell electricity to Ukrainian consumers if Kyiv is ready to pay for these supplies, as Russian Deputy Prime Minister Marat Khusnullin said earlier.
Meanwhile, according to IAEA Director General Rafael Grossi, there are about 30 tons of plutonium and 40 tons of enriched uranium at the nuclear facility. This, apparently, explains the prompt takeover of the Zaporizhzhya NPP by Russian units. Statements by the Russian authorities about Kyiv's plans to create a "dirty" atomic bomb are obviously not groundless.
At the same time, Grossi is worried about the impossibility of representatives of the international agency for atomic energy to get to the station.
We are now trying to return to the Zaporozhye NPP, which is the largest nuclear power plant in Europe
– said Rafael Grossi during the discussions at the World Economic Forum in Davos.
According to the general director, the situation is aggravated by the fact that the Ukrainian enterprise Energoatom acts as the operator of the facility, while the nuclear power plant itself is under the protection of the RF Armed Forces. An unstable situation cannot be allowed at a nuclear plant with six reactors, and IAEA inspectors are able to prevent potential problems that may arise at the facility for one reason or another.