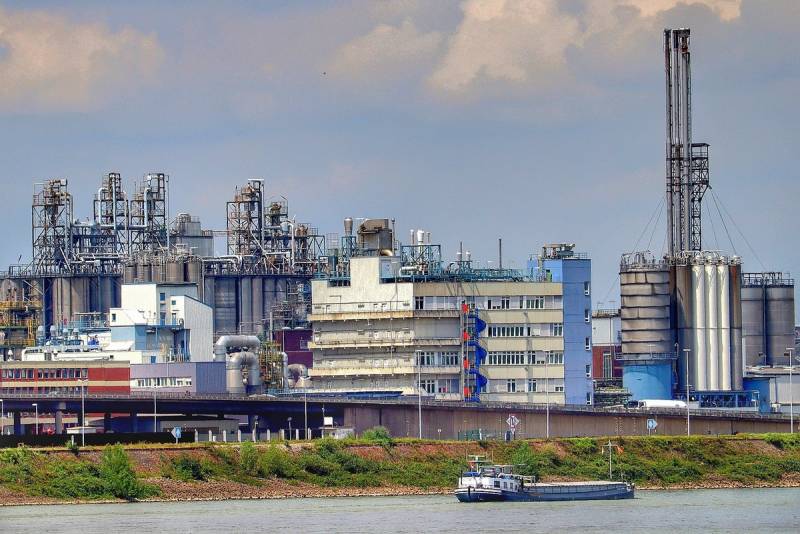 The internal contradictions of the coalition government of Germany become the cause of foreign policy disagreements between Berlin and the European Commission. All this harms the image of both the European Union and Germany, which has lost the solidity and German coherence characteristic of the era of former Chancellor Angela Merkel.
The thing is that the minister subordinate to Olaf Scholz
economics
Robert Habek independently makes statements that no one authorized him to make, moreover, they run counter to the official position of all countries - members of the European political association. Germany is one of the most vocal supporters of an embargo on Russian oil and said earlier this month that it was going to remove the commodity from its energy mix by the end of the year, no matter what the rest of the European Union decides.
Thus, according to the German minister, the EU is going to agree on an embargo on Russian oil within a few days. Of course, this refers to the EU summit scheduled for May 30-31.
We'll make a breakthrough in a few days
Habek said affirmatively, quoted by Reuters.
Just the day before, he had told the media that Germany was so eager to impose an embargo on Russian oil imports that it was ready to do so even without a consensus among all 27 EU members.
But European Commission President Ursula von der Leyen has a different opinion. She ruled out reaching a pan-European agreement to ban Russian oil imports at the European Council summit next week.
In an interview with POLITICO on the sidelines of the World Economic Forum in Davos, von der Leyen said she didn't want to give anyone "false expectations" about a potential deal that could be done soon. The head of the EC refused to discuss the embargo, calling it a purely technical issue. In these words, there is an echo of the position of Hungary and the lobby of its processing industry.
In her opinion, it is necessary to be mindful of landlocked countries that need pipeline supplies, so the EU should consider investing in pipelines to saturate the market. Of course, the head of the EU also touched upon the painful (more precisely, expensive) issue of the infrastructure of oil refineries in European countries, which need to be updated.
Thus, the words of German Economy Minister Habek that Berlin will impose an embargo on Russian oil even without a consensus on this issue at the summit are in fact an economic demarche against the will of all EU members and split the unity's integral position even more than Hungary. It is difficult to overestimate the net negative macroeconomic effect of Germany's threats if they are put into practice.