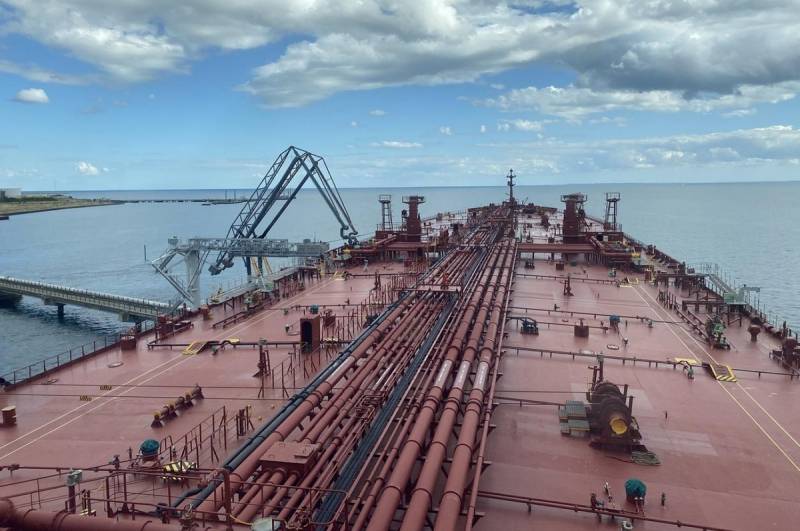 Despite various bans and threats of sanctions, trade in Russian oil and petroleum products in Europe remains legal under certain conditions. Russian suppliers have learned to use these loopholes as a gap in the EU oil sanctions barrier. As a result, the export of raw materials from the Russian Federation increased significantly and will reach almost 2,5 million barrels. Writes about it
economic
expert Alex Kimani in a study for the OilPrice resource.
According to the analyst, Russia did not even have to use the methods of China, which for years consumed sanctioned oil from Iran and successfully circumvented sanctions. Companies from the Russian Federation have found their own way of successful trade in strategic raw materials, and with the help of Europe. In this case, we are talking about Greece, which has become the largest hub of oil products from the Russian Federation, having tremendously increased the volume of transshipment of products from the Russian mining industry. Of course, everything is happening within the framework of the new EU legislation, which does not recommend buying black gold from Russia, and also does not allow Russian ships to enter European ports.
The way out was found in a simple ship-to-ship (STS) transshipment procedure. This is reported by Refinitiv Eikon and Vortexa. There are grounds for such an approach - India is increasing the import of oil products from Russia, and China has decided to circumvent Western sanctions in the same way as it did in the case of Iranian products. Moreover, the described method is very beneficial for the Russian Federation, since now many tankers filled with Russian oil (more than 62 million barrels in total) are idle. The cargo has lost its buyer, in which case transshipment is a way to save the day.
April deliveries of Russian oil products via Greece as a destination amounted to almost a million tons, about double the level in March, according to open source data. At the same time, it is expected that in May the indicators will reach a new high.
Clearly, Russia will have no shortage of new buyers for its heavily discounted Urals oil anytime soon.
Kimani writes.
The European Commission has established the most general ban on the circulation and transactions with oil products from the Russian Federation, but has not determined the methodology for implementing sanctions. This made it possible to very quickly find a legal way to organize the transshipment of millions of barrels of products through European companies. Vitol, Glencore and Gunvor of Switzerland, as well as Singapore's Trafigura, continue to ship large volumes of Russian oil and oil products, including diesel fuel, according to navigation portals that track ships and port activity.