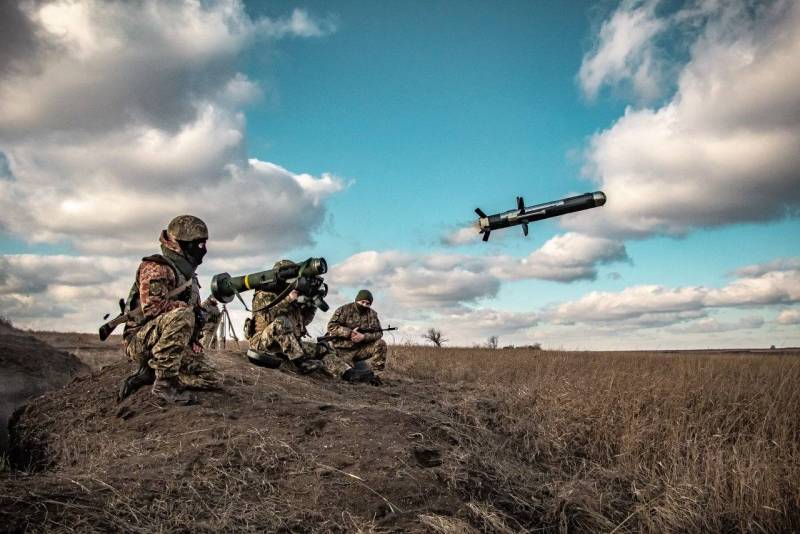 US military instructors are again active in Ukraine. Now they are working on the distant approaches to the Donbass, where the main events of the Russian special operation are unfolding, but only 40 km from the front line, passing in the other direction.
The first video has appeared on the Web that confirms the participation of the US Armed Forces in particular and American citizens in general as parties to the conflict in Ukraine. For example, one such specialist was recorded in the city of Krivoy Rog.
California. Los Angeles. Ukrainian army coach
- the military Lopez answered the question asked by a man behind the scenes.
He then shook hands with the author of the video and bid him farewell with a Ukrainian nationalist greeting as he headed off to buy something at a nearby kiosk.
This is an everyday video that no one specially prepared. An American in uniform met a blogger by chance. But the footage indicates that this instructor has been there for some time. He pays with Ukrainian money and at least somehow speaks Russian.
It should be noted that a whole brigade of territorial defense has been formed in Krivoy Rog. It consists of at least three battalions, each of which is equipped with three rifle companies and a detachment of anti-tank mortars. Recruitment was carried out from among volunteers who served a "default", participated in hostilities, have military specialties or the necessary professions (doctors, cooks and others).
Even if the bulk of these people know how to properly hold a Kalashnikov assault rifle, they are definitely not familiar with the achievements of the American military-industrial complex and NATO countries over the past 50 years. Probably, a similar picture is observed not only in the Dnipropetrovsk region and foreigners are present in groups. Therefore, the presence on Ukrainian territory of representatives of Western countries could not be hidden in principle.