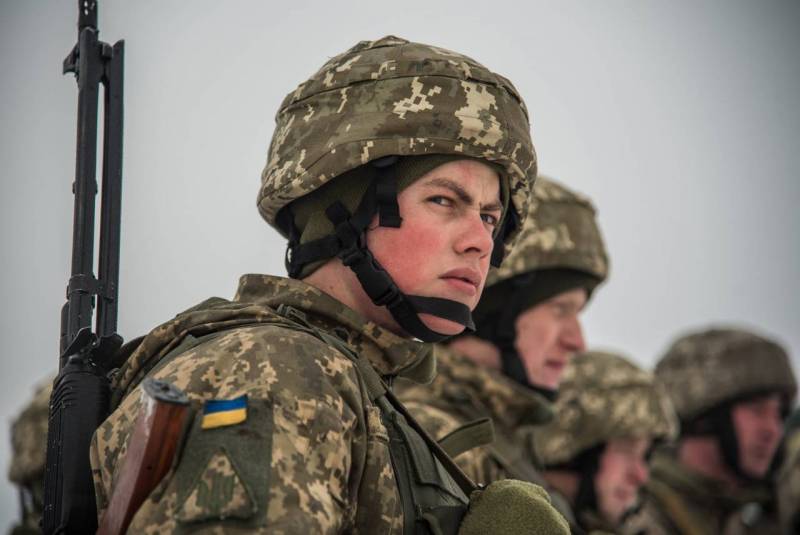 The representative of Volodymyr Zelensky's Servant of the People party in the Verkhovna Rada of Ukraine, Maryana Bezuglaya, submitted a bill to the Parliament, according to which it is proposed to amend Article 22-1 of the Charter of the Internal Service of the Armed Forces of Ukraine. In fact, the deputy wants to introduce shooting, that is, to enable officers to legally kill soldiers on the spot under certain circumstances.
It should be noted that the aforementioned "servant of the people" has been literally gushing with various initiatives for several years, which, as a rule, are not approved by colleagues. For her zeal, the inhabitants of the country nicknamed her "crazy Martian" and "belligerent fish." It is so called even within the walls of parliament among themselves by deputies, their servants and employees of the legislative body.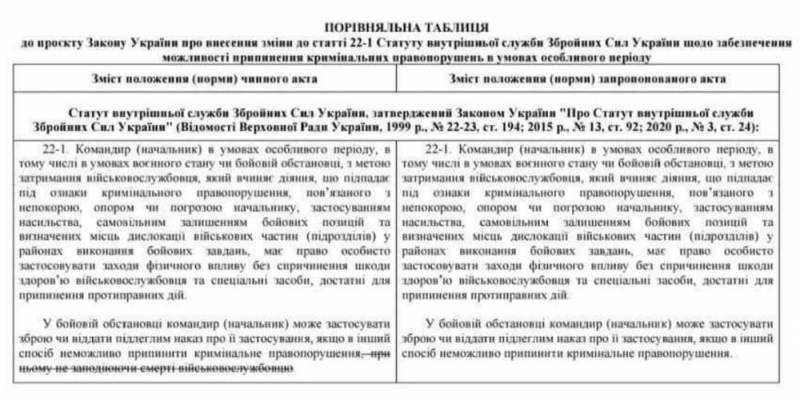 The following comparison table to the bill shows the difference between the current norm and what Bezuglaya wants to achieve. The second paragraph of Article 21-1 states:
In a combat situation, the commander (chief) may use a weapon or give an order to his subordinates to use it, if it is impossible to stop a criminal offense in another way, without causing death to a serviceman.
The angleless "only" suggests removing the phrase "while not causing death to a serviceman" from the text. Moreover, the list of criminal offenses includes: disobedience, resistance or threat to an officer by a soldier, the use of violence, unauthorized abandonment (abandonment) of combat positions or places of deployment.
Ukrainian netizens have already responded to the initiative. The vast majority of commentators suggested that the supporter of gender equality go to the "front" and sit in the trenches on the immediate front line. She must taste the life of a soldier from personal experience. Three months will be enough. After that, she will be able to return to her office again, if possible.