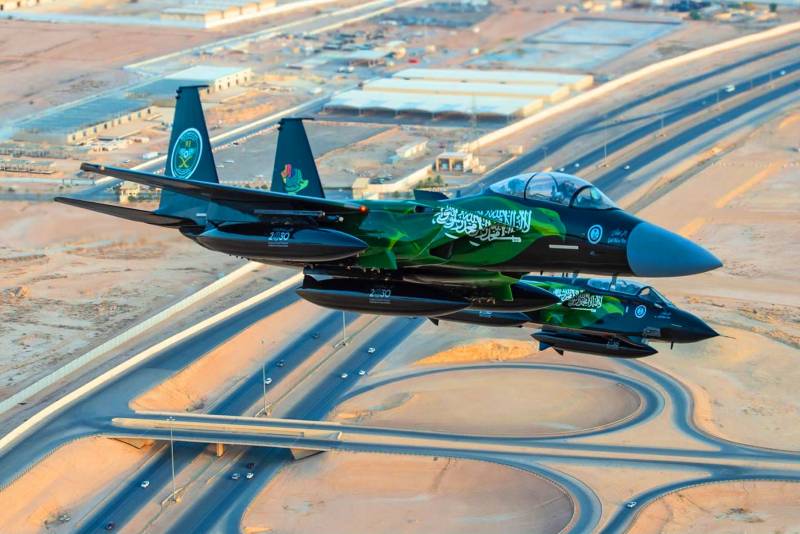 The Saudi authorities have announced the creation of their own National Academy of Military Industry, which will train students in many scientific disciplines in technical specialties.
The goal is the construction of its own independent military-industrial complex, autonomous from foreign supplies. This is reported by the business resource Trade Arabia (Bahrain), specializing in
economic
the news
Middle East.
Announcing the founding of the new institute at a ceremony on May 22, the Kingdom's General Directorate of Military Industries (GAMI) said that the institution would greatly contribute to the achievement of import substitution goals, as well as help improve the skills of human resources.
The founding ceremony, held at the academy's headquarters in Riyadh, was attended by over 35 local and international companies and related institutions.
GAMI Lead Engineer Ahmad Abdulaziz Al Ohali said that the creation of an independent and specialized academy in the defense sector is a continuation of the strategy approved by the Cabinet in April last year.
This academy will be the greatest support for the sector, which in turn relies on its own national human resources, not forgetting that localization
of technologies
associated with the localization of production
- said the Arab researcher.
GAMI said it is committed to supporting its own national staff, especially now "when Saudi Arabia's military industry sector has experienced a qualitative leap over the past five years."
It is worth noting that earlier the media in many countries of the world criticized Saudi dependence on foreign, mainly American weapons. It was pointed out that other US allies in Asia - Turkey, South Korea and Japan - have long been trying to reduce this dependence to a minimum. And only Saudi Arabia began to do something only in the last decade.
Saudi Arabian Military Industries (SAMI) CEO Abu Khalid also said that the new military industry academy will be a strategic tool to secure supplies for the army and contribute to the country's human capital.
It is also reported that the National Academy of Military Industry currently covers an area of ​​65 square meters and accommodates about 000 students.