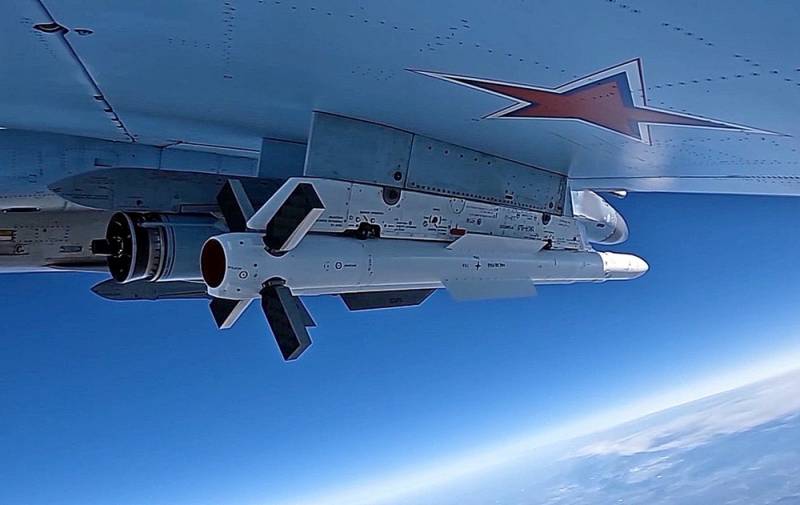 Recently, we, and not only we, have clearly had serious problems with concepts. Here I do not mean "concepts" according to the definitions of the nineties, which, thank God, have long ended in Russia. Although in the nineties, the semi-criminal expression "life according to concepts", which became widely known, meant nothing more than a relationship regulated by some written or more often unwritten, but, as it were, well-known rules. And these rules were established by those in whose hands then there was simply brute force, and therefore power ("order based on rules" - does it remind you of anything?), violation or going beyond which did not bode well for the guilty person. But their meaning, in principle, is the same - these are definitions of what is good, and what is bad, what can and cannot be done, is not accepted, etc.
In various open and closed debates there is also an active discussion about our ideology - do we have it or not? Does she need? What is it in general and what is it? What is a value system and what are these values ​​themselves? Here, again, I mean a certain type of these same values ​​- intangible. Everything seems to be clear with material things, and they remain just the same for centuries, if not longer - gold, for example, is a value, housing, land, food, water, energy and energy carriers, any, from banal firewood to high-tech liquefied gas or uranium rods to nuclear power plants, etc., are all material values. Everything is more difficult with intangibles. Values ​​or concepts such as family, faith (in God and not only), people, truth, lies, Motherland and much more, which are decisive in the life of every person, have recently changed literally before our eyes, during the lifetime of one generation. And it's really scary. We often blame the so-called West for the loss or erosion of traditional values, although we ourselves, to tell the truth, do not fare much better in this sense. We ourselves cannot (or for some reason do not want to) answer seemingly elementary questions: who are we? Where are we moving? What is our goal? If we fight, why?
I do not take the liberty of talking about all the concepts or values ​​and their real content. It's hard and long. As it turns out recently, even in such great and eternal books as the Bible, the Koran or, for example, the Torah, many concepts or values ​​are interpreted differently by different people. But in the light of the current events, namely the special military operation launched by the leadership of the Russian Federation in Ukraine, it seems to me that the word
victory
.
Personally, I am a politically absolutely irresponsible person, and as a freelance author I am not accountable and independent to anyone, so I will risk here, using the freedom of speech we have, to speculate about what, it seems to me, more engaged persons are simply afraid to speak out loud. But at the same time, they clearly cannot understand this.
Of course, all of us who consider ourselves part of the multinational and multi-confessional Russian people are sure that
victory
will surely follow us, because our cause is just. But with the definition of what exactly this
victory
should be, clearly there are certain problems. And the Russian leadership is here, I must say, both to its own citizens, and, I am sure, to a huge mass of sympathizers around the world, as, in fact, to our enemies, the concept and meaning of this very future
victories
, which we all look forward to, either cannot explain, or does not want to ...
With regard to the very territory of the former Ukrainian SSR, the Supreme Commander-in-Chief seemed to clearly say: "The goal is the denazification and demilitarization of Ukraine." For us, those who still somehow know the history of the last world war, using the examples of the same Germany or Japan, it seems to be approximately clear how this, at least in theory, should happen. Already did. But then suddenly our Ministry of Foreign Affairs declares that the goal of the SVO "is not to overthrow the current Ukrainian regime" ... Excuse me, how is that? This is how we, excuse me, denazify and demilitarize the country, while leaving the ruling regime in it, which just completely nazified and militarized it? Or here's another - "our goal is not to seize or occupy the entire territory of Ukraine" ... And what is this? Let's reach, for example, the Dnieper, denazify everything there, and what else? Will it just pull up? Ideological fascists and Bandera, who have been nurtured there for decades with Western funds, will simply see that in the Kherson region gasoline and communal services are three times cheaper, that they again began to celebrate Victory Day and study history normally in schools, and they themselves will move into the wonderful "Russian world", who was previously hated fiercely? Or will they promise us some kind of "neutral status", and we will just take it and believe it? To those who have lied all their history and are lying not only to the whole world around them, but also to themselves, and then, in front of a blue eye, all this lies are just as easily justified?
Yes, I have heard many times and I understand that it would be politically incorrect in this case to set certain specific goals in advance. It's like something won't work out, and the people won't understand, there will be internal problems ... Abroad, again, they will no longer be respected ... And so, they say, what we achieve, then we will declare it a pre-set and achieved goal - it's convenient. Maybe. But it's definitely stupid and wrong. Yes, and our people in this sense should not be underestimated - they will definitely understand everything. But not the fact that he will. And will it even count?
victory
? We ourselves have been saying for a long time, even before the start of the special military operation, that Ukraine is only part of the problem. This means that CBO is only part of its solution. That is, even its most successful completion, whatever that means,
victory
will not appear yet. We all understand that we are at war, in fact, not with Ukraine and its puppet regime, but with what is collectively called the "collective West". That is, and
victory
in this very, as it is called, either hybrid, or global, or indirect, in general, whatever, but still, there should be a war
victory
over this very West, and not otherwise. And here, too, there is some, it seems to me, deliberate confusion in these very concepts. At the same time, the intent is not ours - the enemy's. And for some reason we peck at him again. And, based on this intent, we are fighting almost against the entire "civilized world", ourselves in this world being an evil and aggressive outcast.
And this very "collective West", aka the "civilized world" - what is it anyway? Maybe it's the Poles and the Balts, constantly barking in our direction, spitting saliva of outright hatred? Are they really so powerful and brave that they allow themselves to offend great Russia, destroy our monuments, humiliate and poison people close to us in spirit and views? It is unlikely - on their own, without serious cover, they definitely would not have dared to do this. Well, not the same scale and not the same opportunities. The United Kingdom, which recently broke away from the EU, is great only in its incomprehensibly preserved historical name? A relatively small island with a couple of "trailers" off the western coast of the European continent, with a ridiculously large land army, some of the best, but far from the most modern Air Force and Navy, which nominally even includes a couple of American-made nuclear missiles, which we are even threatened with ...
Judging by the words of Dmitry Rogozin, the entire "great Britain" is an adequate target for just one "Sarmat", which these islanders, if anything, have nothing to stop. So it's also not at all the right caliber, I'm sorry, for hitting the Russian Federation ... Maybe one of the largest state formations on the planet, the so-called European Union, which in fact has a single government and pursues a single foreign policy line? Well, yes, this is an association of a large number of truly highly developed and, by all intents and purposes, the richest countries in the world, as it may seem at first glance, with a population of almost half a billion people. developed
Technology
, industry... One of the members - France - even has its own nuclear weapons. Very little, however, and not the most effective by modern standards. But upon closer examination of each of the members individually, and especially recently, it becomes clear that in reality this is nothing more than a bunch of absolutely defenseless and completely dependent on external factors military forces.
political
dwarfs who, even huddled together, without additional powerful outside support, would not have dared to look askance towards Russia of the 2022 model. But they attack, bite, insult, even seem to be trying to "cancel" everything Russian. At the same time, all these wonderful states, already presumptuous in their Russophobia, are members of one really powerful military bloc - the North Atlantic Alliance, NATO. And the NATO bloc itself, in essence, is nothing more than a watchdog of a real superpower - the United States. And only America actually makes this whole alliance really strong, only it has the most powerful global
the economy
and armed forces capable of resisting other world giants such as Russia and China.
Yes, there are also Asian "tigers" - Japan and South Korea, which have such wonderful relations both among themselves and with all their neighbors that if there were no powerful American military bases on their territory, then there would have been no longer existing and these countries themselves. There are also quite large in terms of territory, but extremely sparsely populated Australia (26 million people) and Canada (38 million people), which in all respects are in fact semi-colonies of the United States. That's the whole "consolidated West", aka the "civilized world", but in reality only a private "sandbox for games" of one owner - the United States of America. And it is with them that we are at war, or rather, they unleashed a war of annihilation against us, and they don't really hide it in any way. And for quite some time now. All the rest and everything else called "the West" are just the tools of this war, using and substituting which America itself hopes to survive, while destroying its enemy, that is, us in this case and first of all. And in the future, apparently, China.
And here I will return to the original topic of the article - to concepts, and specifically to the concept
victories
. Imagine if, say, in 1942, I.V. Stalin declared that the goal of the war, the Great Patriotic War, the USSR against Nazi Germany, and in fact, again, about the same "consolidated West", with rare exceptions, is not to destroy enemy, but, say, preventing the complete destruction of our country ... Agree, a strange formulation of goals for the ongoing Patriotic War, isn't it? Well, that is, we would allow Hitler to even "bite off" something from us and calmly continue to exist for his entire misanthropic regime, if he still leaves us something and leaves us alone ...
Even now, as they say, we are told "from every iron" that this war is also Patriotic and also for destruction, for the destruction of all of us as a state, as a people, as a culture.
It seems to have arrived. Perfectly. There is, as it were, an enemy, and it is quite definite, from my point of view, the United States of America. There will be no USA, there will be no "raids" of Europe and NATO expansion, claims to the Kuril Islands or the Northern Sea Route, sanctions, insults, destroyed monuments, desecrated history and culture, humiliation of compatriots, there will be no all this shit, which without the American "roof" it's just that no one's hand will rise, nor, excuse me, the filthy mouth will not open ...
А
victory
for us in such a war - then what is it? Is it an attempt to sit out and partially survive? As the well-known joke says, "at least a carcass, at least a stuffed animal"? Hardly... Supreme Commander-in-Chief V. V. Putin personally stated: "... Why do we need such a world if there is no Russia in it?" But if there is an enemy who is trying to destroy us with all available forces, then what are the options
victories
over such an enemy? What, everyone is scared to say it out loud? And I will say, I will even write -
victory
for us in this particular case, it is the destruction of the enemy, that is (exclusively from my personal point of view, of course) the destruction of the United States of America as a state in its present form and condition. And nothing else
will win
b, which means that we will not be able to survive in this world.
And with such a formulation of the question, I have such an assumption, the number of our open allies along this path will increase dramatically.
In order not to be accused of excessive bloodthirstiness, I will make a reservation: the foregoing does not necessarily mean a variant like the "Stalin Name Strait", that is, the physical destruction of a huge country, not at all. The USSR also collapsed and was not physically destroyed. I, as a person who survived the collapse of the Union and everything connected with it in my own skin, personally, with all my heart, the United States, I wish for about the same fate. And, again, as Soviet practice shows, the issue of the presence of a large number of nuclear weapons in a collapsed state can also be reasonably resolved under a variety of circumstances and contradictions. We will help. Just like they did to us then. As an option.
That's how it is somehow. Otherwise, dear friends,
win
we will not succeed in this war. And do not deceive yourself and others. As long as the main mortal enemy exists,
victories
will not.