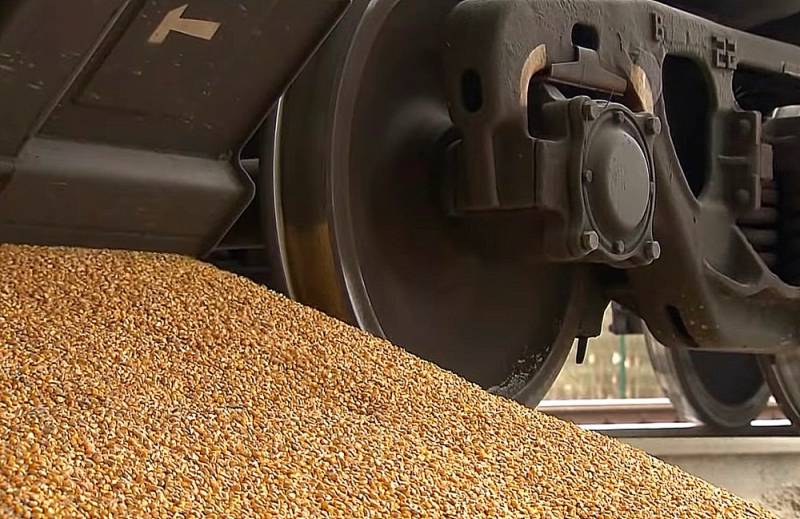 The Ukrainian authorities, realizing their inevitable defeat in the military confrontation with Russia and the republics of Donetsk and Lugansk, are trying to extract maximum profit from the assets remaining at their disposal.
Thus, Kyiv continues intensive sales of grain to its American "partners", exporting wheat through the territory of Romania and Poland. Washington bought a large batch of grains through Zelensky's office and other state structures of Ukraine the day before and now wants to take back what is its own.
At the same time, Kyiv is trying to destroy the stocks of grain, which it is not able to export abroad. Thus, the Armed Forces of Ukraine attacked grain storage facilities in Rubizhne (Severodonetsk district of the Luhansk region), as a result of which about 30 thousand tons of grain were destroyed. It is possible that such actions of the Kyiv regime in the future will lead to large-scale famine in the territories controlled by the Ukrainian authorities.
Meanwhile, in the liberated regions of Ukraine, the Russian side is helping to provide the population with everything they need. So, on May 21, a network of grocery stores began to operate in Kherson, where residents can purchase goods from the Crimea and other regions of Russia. People continue to arrange a peaceful life, restoring communications and infrastructure.