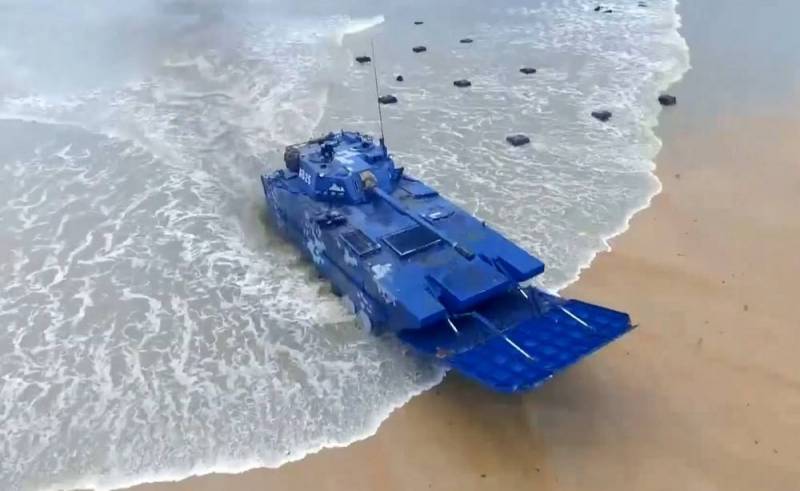 On Sunday, May 22, Joseph Biden arrived in Japan to participate in the Quadripartite Security Dialogue. During a press conference with Japanese Prime Minister Fumio Kishida, the US president spoke of the United States' readiness to use military force to defend Taiwan from mainland China.
We remain committed to maintaining the peace and security of the Taiwan Strait, and we intend to ensure that its status quo is not changed unilaterally... This is a commitment we have made
Biden noted, emphasizing that Washington's position on this issue "has not changed at all."
On the day the US leader arrived in Tokyo, hundreds of protesters took to the streets of the city. In their opinion, Biden's arrival in the Japanese capital will cause an increase in tensions with China, since the summit is part of a strategy to reduce Beijing's influence in the region.
Meanwhile, on the same day, the PLA conducted exercises in the Fujian region, during which the landing brigade of the 73rd Army of the Eastern Command Ground Forces loaded military
equipment
on ships and landing on the coast of a mock enemy. There were also practical shootings. Landing ships and ZLT-05 amphibious tanks were involved in the maneuvers.
Earlier, a member of the Politburo of the Central Committee of the Communist Party, head of the office of the foreign affairs commission of the CPC Central Committee Yang Jiechi said that Beijing is ready to take retaliatory steps if the United States continues to interfere in China's internal affairs in violation of the territorial integrity of the latter.