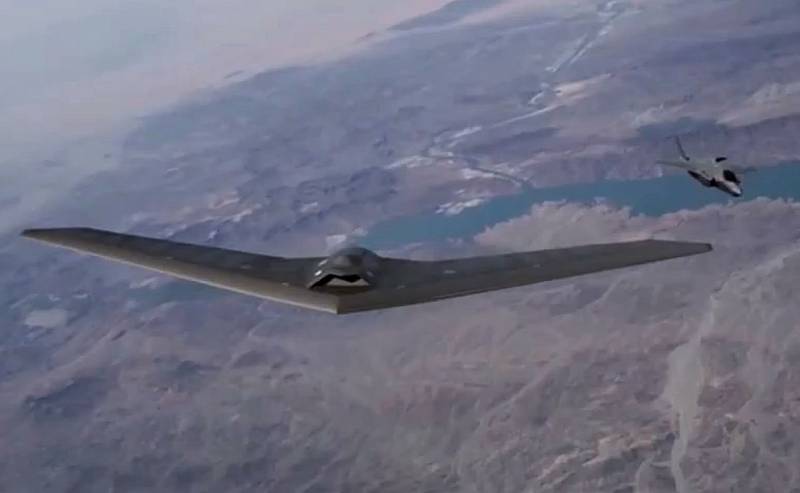 The American company Lockheed Martin has released a video about the development of a promising unmanned aerial vehicle, which is designed to eventually replace the MQ-9 Reaper drone. In fact, the drone will become an analogue of the Russian S-70 Okhotnik UAV.
The video demonstrates the operation of a reconnaissance and strike drone with an F-35 fighter. The new UAV will be able to both point the aircraft at targets and carry out independent bombing. Outwardly, the device resembles the Russian drone "Hunter", which will be put into service in the Russian Federation in a year.
The unmanned aerial vehicle being created will be equipped with a turboprop engine and will be able to reach speeds of up to 400 km/h, cruising speed will be about 250 km/h. According to General Atomics, the drone will have an operating time of about 27 hours, an action ceiling of 15 km, and a payload of 1740 kg with six suspension points. At the same time, the drone created according to the "flying wing" scheme will differ from many modern UAVs.
As for the Russian Okhotnik, its maximum speed at low altitude is about 1400 km / h, the practical ceiling reaches 18 km, the combat load of the drone is up to 2,5 tons (according to other sources - up to 8 tons). The flight range of the "Hunter" is about 6 thousand km.
Meanwhile, the US plans to continue using its MQ-9 Reaper UAVs. In particular, the supply of American drones was discussed in Kyiv, but NATO prohibits its members from selling such a military
machinery
countries outside the Western bloc.