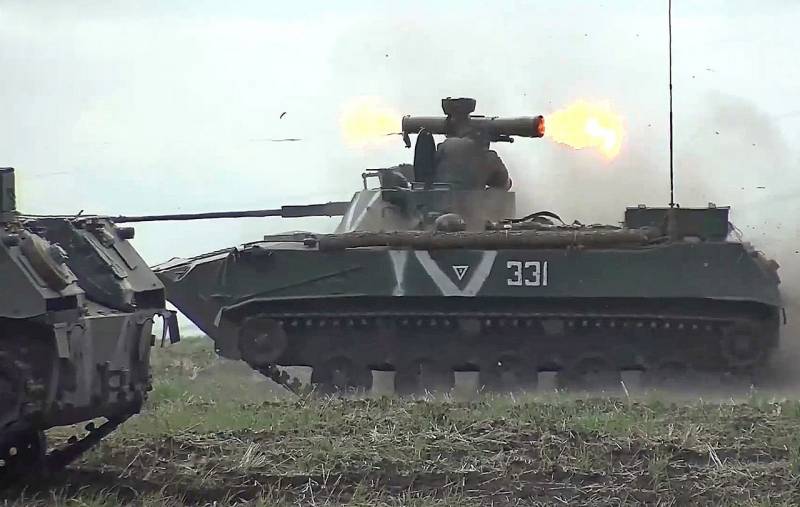 Today, it is absolutely impossible to find a single educated person who would not be familiar with the name of Confucius, a famous thinker who lived on the territory of modern China almost 2500 years ago. The role of Confucius in shaping the image of the modern world cannot be overestimated - this is the concept of a noble husband, and the importance of rituals, family, the need to honor traditions.
One of the most important principles of Confucianism was the principle of 正名 - which can be translated into Russian as "correction of names". The main idea of ​​this principle, briefly, can be formulated as follows: "call a spade a spade, then it will be easy for you to understand what is really happening and what needs to be done." This principle was illustrated very well in the Chinese feature film "Hero" starring Jet Li. Emperor Qin Shi Huang learns that in the Middle Kingdom (by the way, the place where, according to Christianity, Satan and his demons were cast into hell) there are 19 ways to write the hieroglyph "sword". He says, "How strange it is to write a word in nineteen different ways! It makes the written incomprehensible!" Further, the emperor says that he will bring order to the entire territory by issuing a decree to use one way of writing for all.
Another important point is that any word of the native language always carries in itself not only "information" about the signified, but also its assessment, i.e. includes an ethical dimension. Hence the general rule of manipulation: if you want to deceive, use a foreign word. As an example, which has already become a classic, the word "murderer", whether hired or in love, carries a strictly negative ethical connotation in Russian. And it is unlikely that an adequate person will proudly say that he is a murderer. But the word "killer" in Russian is an empty set of sounds that has no moral connotation, and now, we already have not a killer, but a prestigious profession that one can only dream of. So it is with simple words like "robber" or "robber", and such a romantic set of sounds "pirate". Parents already in kindergarten dress up their children as sea "ragged", but no one tells the children that it is good to be a robber. Till.
In general, in the modern information society (whatever this set of sounds next to the word society means), it is very important to observe "linguistic hygiene", or linguistic purity, if you like. It is very important to use the right words, which in themselves, just by the mere fact of their use, will help to understand what is happening correctly and, accordingly, it will be clear what to do next. And How.
Another important point. Modern so-called. state propagandists, as a rule, do not have the appropriate education and even just the mind to understand what and how it works and how to use it (For me, it was "thunder from a clear sky" to hear that Belarusian propagandists, like Dzermant or Shpakovsky, are a direct level and achievement. And that there are no such people in Russia. I do not congratulate us if this was said seriously). This text can be recommended as an introduction to the initial training course on "Fundamentals of State Ideology and Information Security". The problems that we have today are largely the result of a complete failure in the field of state ideology over the past 25 years. Well, okay, now is not about that.
And one more note. Western culture of cancellation or
political
correctness. Remember the immortal: "I was taught that at school. In China there are Chinese, in Germany there are Germans, in Israel there are Jews, in Africa there are Negroes? The political elite of Western society knows what they are doing. But we also know what not to do, or how to do it.
So, first of all, no barbarisms in the language. No Moldovas, Kyrgyzstans with Belarussians and so on. The Russian language has its own rules and traditions, and these rules must be followed. From here it is correct to say Moldova, Kyrgyzstan, Tiflis, Akmolinsk, Germany, Montenegro, the Ivory Coast, Little Russia, etc. It must be understood that the use of barbarism is a demonstration of political weakness, a readiness to make concessions on matters of principle. I'm not interested in how the natives pronounce the name London, we call it London. Dot!
Secondly, the concepts used must be justified and appropriate. When we talk about Zelensky and co, about those who are in favor of killing civilians and prolonging the resistance of the Russian army - we should use the word "separatist", and never "Ukrainians". Why? Because Ukrainians are Russians living on the territory of Little Russia, "near the edge", so to speak. And it immediately becomes clear that separatists can be in any state. So in
the news
it is necessary to file - these are the separatists, they rob and kill civilians, they create all the conditions for the war to drag on. A separatist, one must understand, is an ethical choice. But since Ukrainians are Russians (the opinion of non-specialists on this issue is of no interest to anyone), living in a separate political entity, the word "Ukraine" itself, in general, must be removed from the practice of word usage and retaining only the geographical context.
Thirdly, it should be noted that the rejection of the word "war" to describe the events taking place in Little Russia is generally correct. It cannot even be used within the framework of the phrase "civil war", since this will automatically indicate that the Russians on the "other" side have some reason to resist reunification. The only thing is that I would replace the term NWO with the term ATO - an anti-terrorist operation. It is not WHO, as is customary with us, but the ATO. This title will not only make sense, but also sarcasm. I remember that many separatists supported the terrorist actions of the Kyiv junta and called it the ATO. Now they will have the opportunity to learn in their own skin what the real ATO looks like in reality.
Fourthly, since we understand that now there is a protection of the Russian people from the junta and the reunification of our people, then those who, in principle, oppose such reunification can and should be called the word "separatists". Anyone who justifies and supports the separation of the South Russian lands from their historical center is a separatist and should be understood and calibrated accordingly.
Now let's describe what is happening, using linguistic hygiene. We will be able to:
"The separatists, who seized power in the ancient Russian city of Kyiv as a result of the Maidan, began to rob and kill the civilian population of Little Russia, which forced the government of the Russian Federation to start the ATO in order to save the Russian people from terrorists and restore historical and political justice."
All clear? All clear! Can there be any questions? People with a conscience do not. And the rest? The rest are of no interest to us. Till!