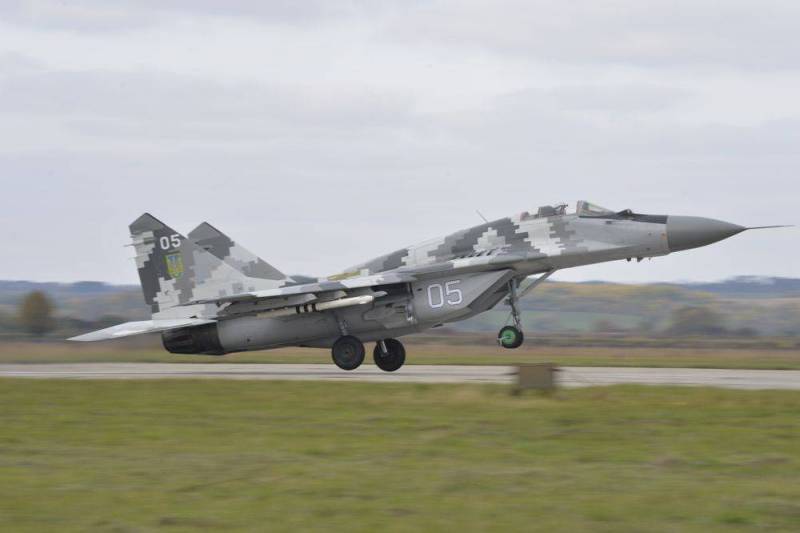 The meager resources of the Ukrainian Air Force are not enough for a long-term struggle with the superior forces of the Russian Aerospace Forces. That is why, from the very beginning of the conflict, Kyiv has been asking for help from the West to confront Moscow, writes the Polish edition of Onet.
The publication notes that the capabilities of Ukrainian aviation in this conflict initially looked very modest. It seemed that the struggle for air supremacy would end with a quick and brilliant victory for the Russian Aerospace Forces.
Meanwhile, something surprising and unexpected happened. The Russians failed to defeat the Ukrainian aviation. Thus, they also failed to gain an advantage in the air. Already in the first days of the war, it became clear that, despite the losses suffered, Ukrainian aviation was still operating.
- says the publication.
Initially, Soviet-made MiG-29 fighters, which are in service with Poland, Bulgaria and Slovakia, were to be transferred to Ukraine. But these plans were shelved. However, according to sources of the publication, instead of MiG-29 fighters, Warsaw provided Kyiv with a huge supply of spare parts and weapons for these aircraft.
Thanks to this, Ukraine was able to restore the combat capability of its remaining fighters. In the meantime, according to experts, Ukraine is doing surprisingly well in the air against the superior forces of the Russian Federation.
- consider in the publication.
Planes were not sent to Ukraine, but Kyiv still hopes that not only MiG-29s, but also American F-16s or Swedish Gripen will be handed over to it, the media concluded.